Sonnet Technologies RackMac mini 1U Rackmount Enclosure (for Mac mini 2010 - Late 2018) - Discontinued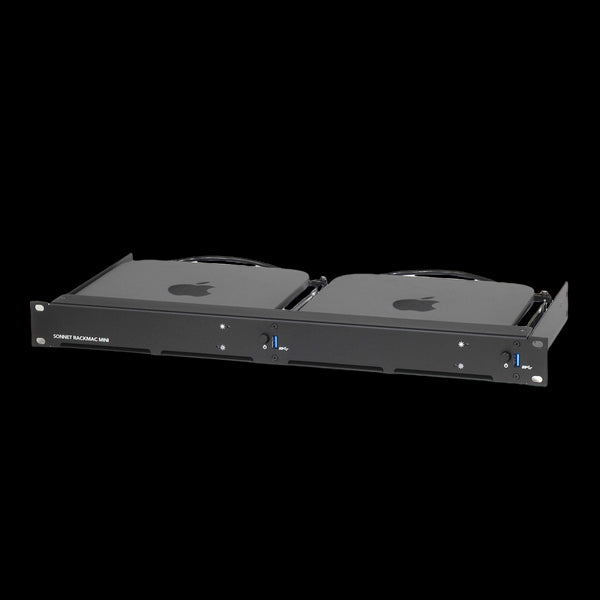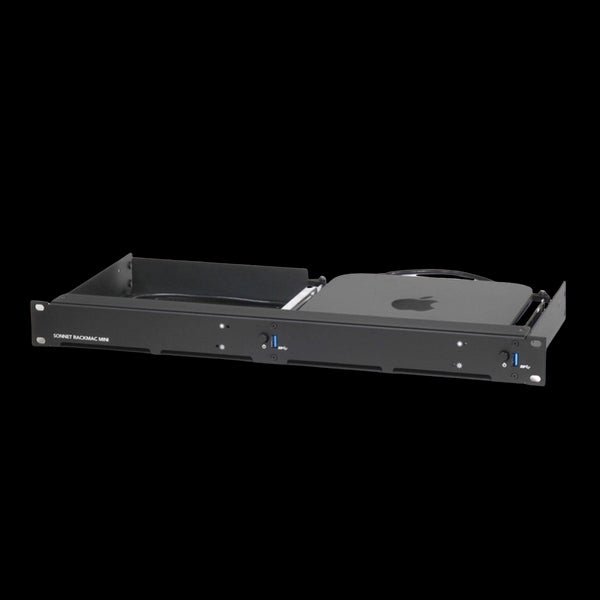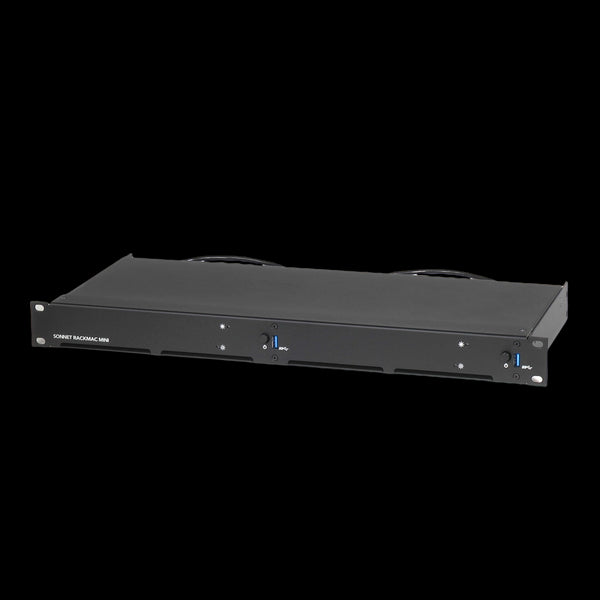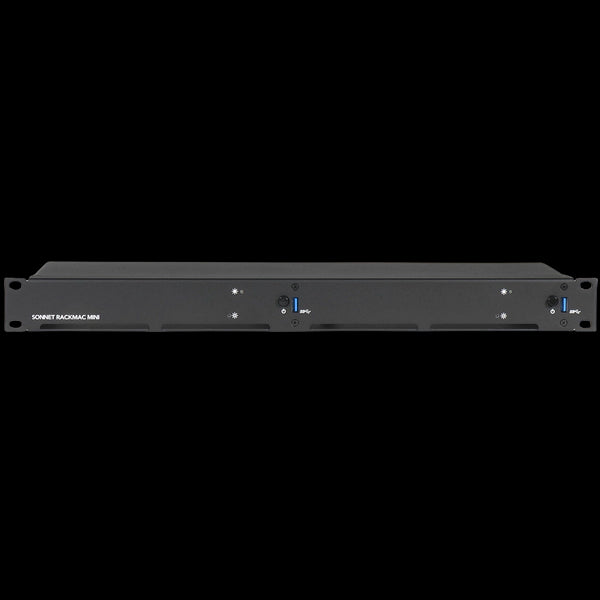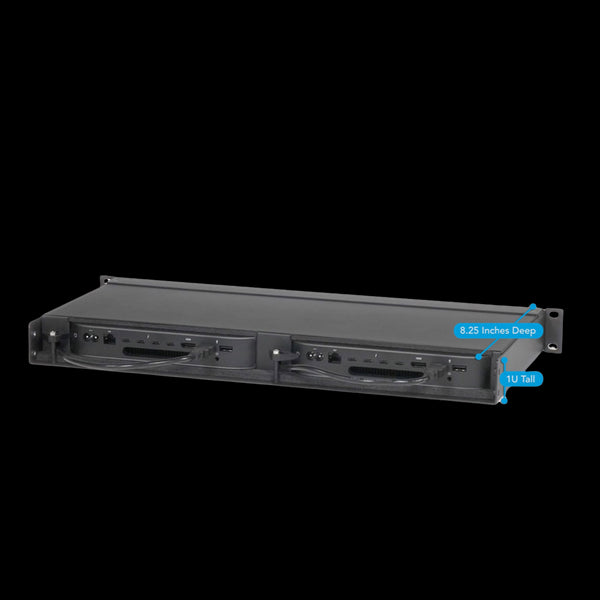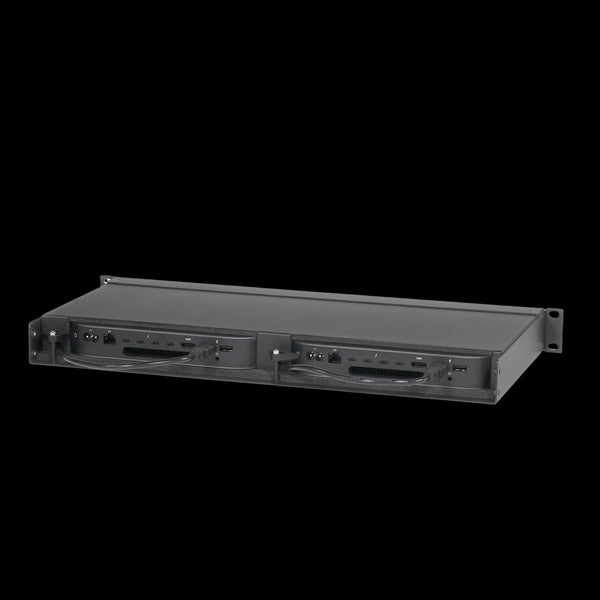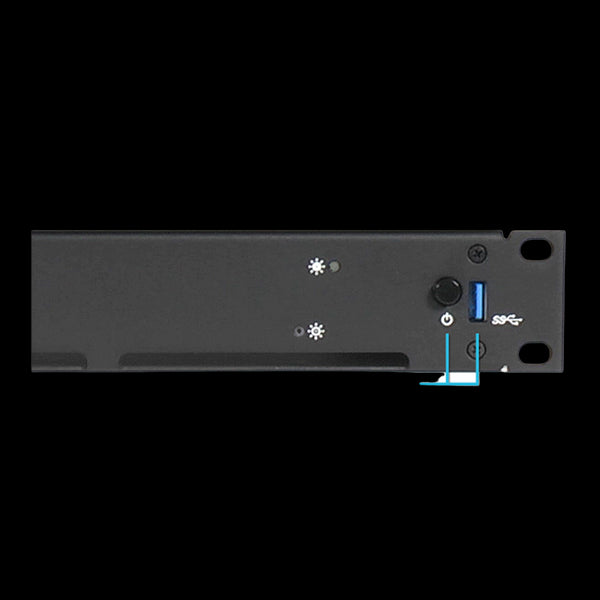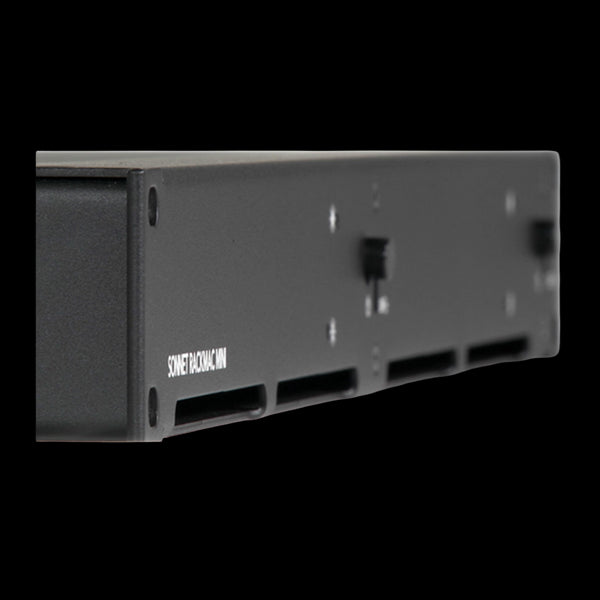 Rackmount Solution for Mac mini
Mac minis are great general-purpose computers, and make sweet servers for many applications. However, integrating them into a rack poses some challenges. How do you securely mount the minis? How do you keep them cool? How do you turn them on without pulling them out of the rack? How do you plug in a thumb drive for a quick update? Sonnet's RackMac mini solves all these challenges and more.
Server Room Sociable
Constructed of rugged steel, the RackMac mini is a fully-assembled rackmount solution that supports one or two Mac mini® computers installed side-by-side into 1U of rack space, placing the computers behind a neat front panel.
Updated With Larger Openings to Support Proper Cooling of 2018 6-Core Mac minis
The enclosure's design—updated to properly support 2018 6-core Mac mini models—manages airflow through the computers to keep them as cool as ambient air in the rack as on a desk, enabling you to stack them close and stack them high for a Mac mini server farm.
b>Front Controlled
The RackMac mini provides front panel access to each Mac mini's power switch and one of its USB-A ports, enabling you to switch each computer on and off, and connect a keyboard, mouse, USB drive, or other USB device.
Road Trip Ready
Do you need to take your mini on the road? The RackMac mini is a perfect travel solution. Its 8.25-inch mounting depth, plus firm rubber cushions that securely hold your computers in place during transport, make RackMac mini ideal for use in moulded travel cases. The RackMac mini's design also allows normal WiFi and Bluetooth wireless operation in most configurations (depending on rack type and position in rack), so you can use iOS device control apps.
Stays Cool
RackMac mini's design ensures that cool air goes in a one-way path through the front panel openings to the computers' air intakes, exiting out the rear. In a single Mac mini configuration, the Sonnet solution's air dam and strategically placed seals help keep air from circulating in the unoccupied computer bay. Whether you install one or two Mac minis, RackMac mini prevents recirculation of hot air around the computers to keep them ambient temperature chill and operating reliably.
Rackmount Solution for Mac mini
Ideal for Use in Server Rooms
Manages Airflow Front-to-Back
Front Panel Operation 
Road Trip Ready
Power Status at a Glance
Open Cable Access 
This is the official quick overview of Sonnet's updated RackMac mini, a rugged and secure rackmount solution for the Mac mini computer (mid 2011 through late 2018 models)
Compatible with the devices listed below.
Dimensions

W: 48.3cm x D: 21cm x H: 4.4 cm

Weight

2.63 Kg
1 x RackMac mini enclosure (assembled)
Two Year Limited Warranty