Satechi Aluminium Type-C Multi-Port 4K USB-C Dock Adapter with Ethernet V2 - Sliver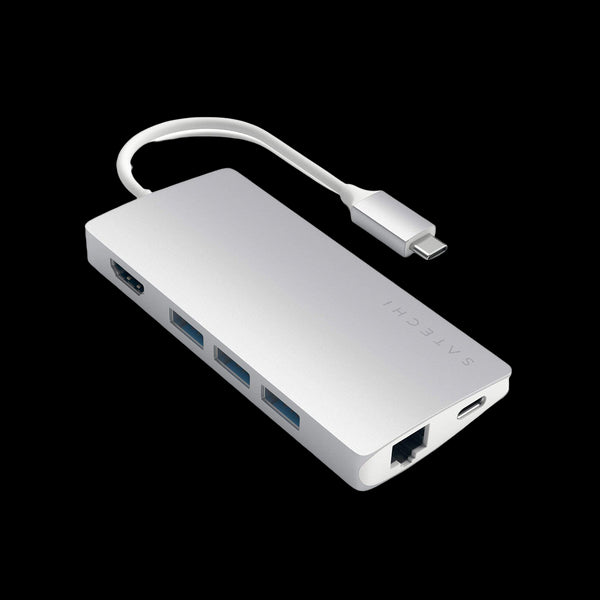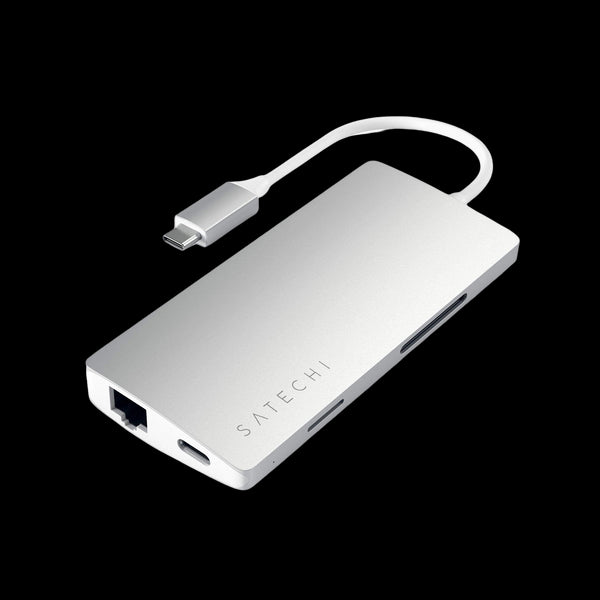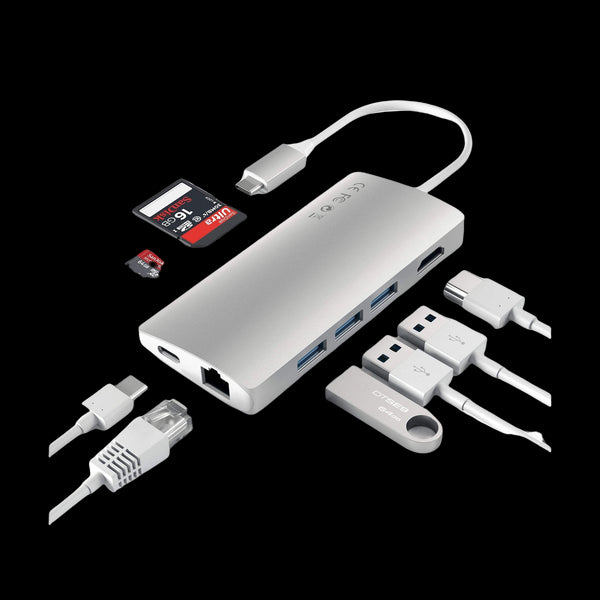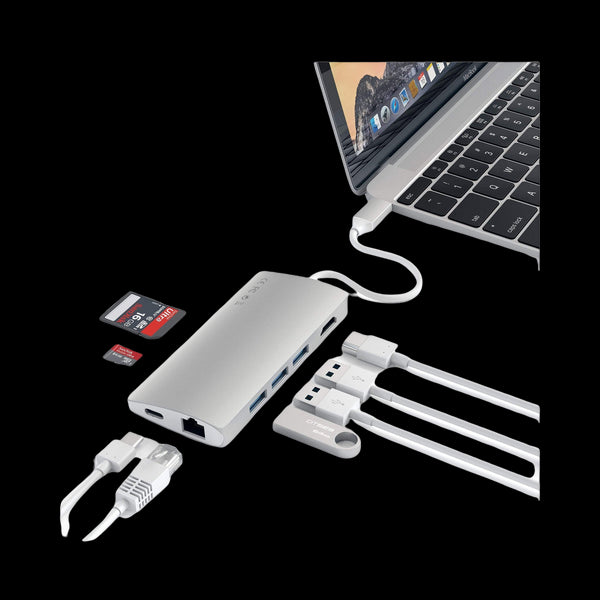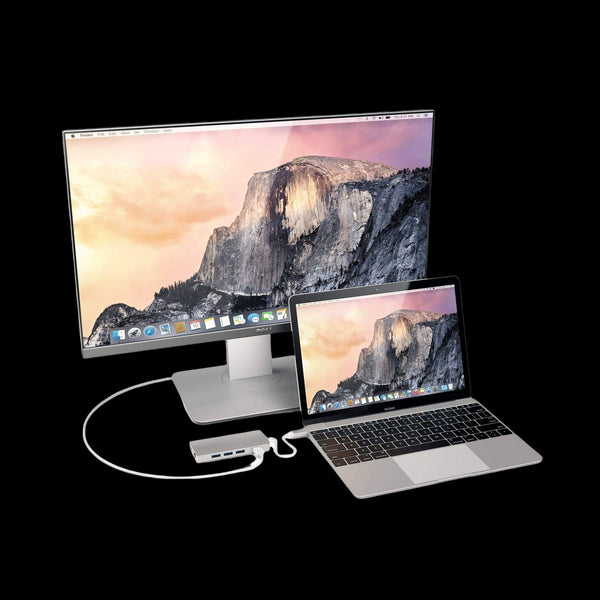 Type-C Multi-Port Adapter 4K with Ethernet V2
Introducing our latest Satechi Aluminium Multi-Port Adapter V2, with all the same peripherals that you loved on the previous model but with several changes to ensure a consistent connection and stable data transfer. We upgraded the Micro SD card slot and refined our aluminium design, so now it is easier than ever before to add expansion ports to your MacBook/MacBook Pro.
Improved V2 Model
Featuring an upgraded Micro SD card slot and aluminium design for a user-friendly experience. Now you will be able to feel the "click" when your Micro SD card has been properly inserted for a consistent connection.
4K HDMI Video
Use the HDMI port to output video from your laptop to a HDMI-enabled 4K monitor. Simply connect your HDMI cable from the Multi-Port Adapter to your monitor to enjoy beautiful, crisp high-resolution display in up to 4K @ 60Hz resolution. We recommend to use HDMI 2.0 cables for optimum performance. Requires a direct HDMI to HDMI connection.
USB-C Pass-Through Charging
Don't worry about sacrificing your USB-C port, with the included pass-through charging, you can easily charge your Type-C device while using the other included outlets. Max power output 60W. Operating temperature is 86-122°F.
Gigabit Ethernet
If you'd like to use a wired connection to the internet, the Multi-Port Adapter has you covered. Easily connect to the internet by connecting an Ethernet cable from the Adapter to your router.
Add connections with this 8 port adapter
Sleek solid aluminium body
4K HDMI video output 4K @ 60Hz
USB-C pass-through charging
Gigabit ethernet port - supports 10/100/1000Mbps
A quick look at the new SATECHI Aluminium Type-C Multi-Port 4K USB-C Dock Adapter and it's ports
Host interface

USB 3.0 (3.1 Gen 1) Type-C

Hub interfaces

3 x USB 3.0 (3.1 Gen 1) Type-A ports
1 x USB 3.0 (3.1 Gen 1) Type-C ports
1 x HDMI port
1 x Gigabyte Ethernet port
2 x Card reader slots (MicroSD & SD)

Material

Aluminium

Power

USB Charging Port

System Requirements

Mac

Dimensions

H: 15 x L: 105 x W: 50 mm

Weight
1 x SATECHI Type-C Multi-Port Adapter
1 x Downloadable eGuide