OWC ThunderBay 4 Enclosure (Thunderbolt 2 Model) with four 2.5"/3.5" Drive Bays, Dual Thunderbolt 2 Ports and SoftRAID XT Lite - Discontinued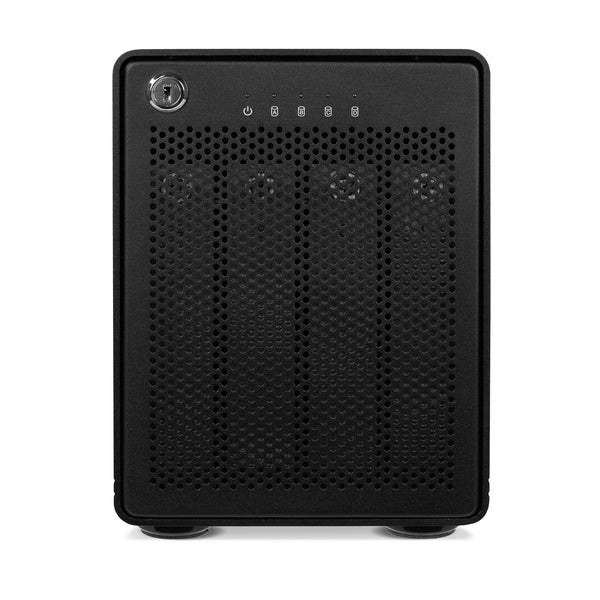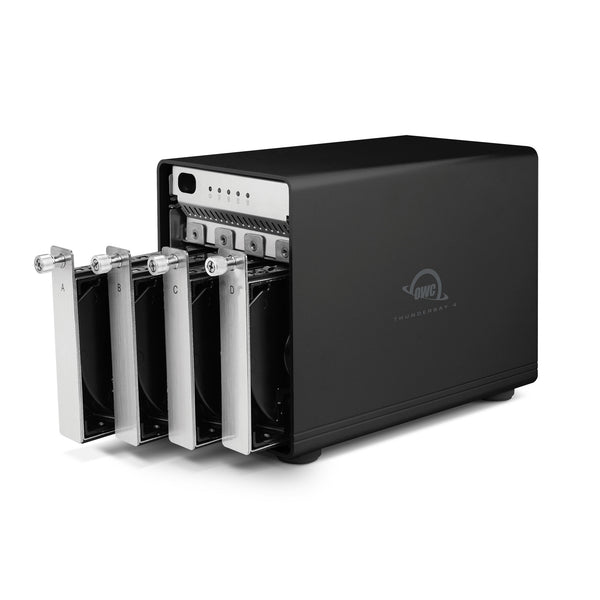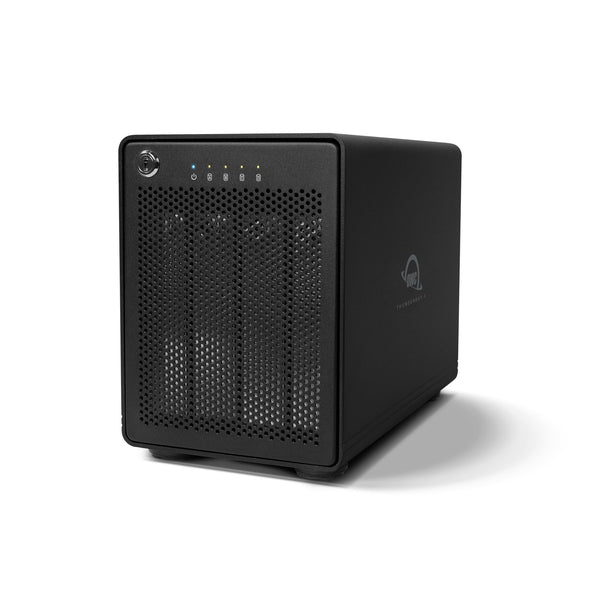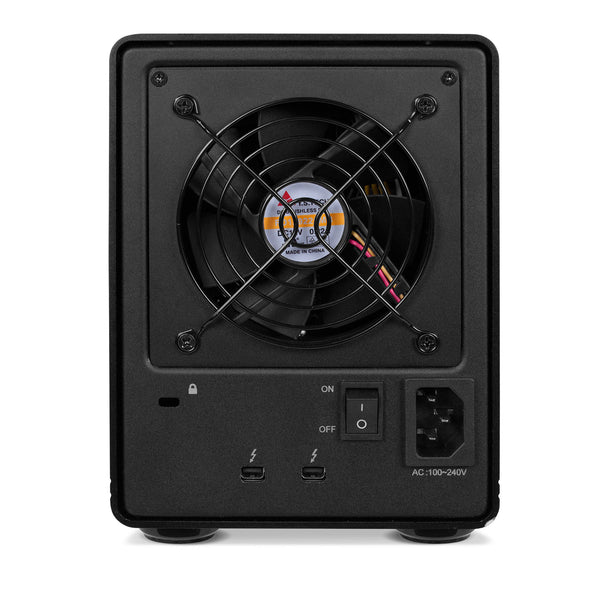 Thunderbolt Enclosure for four 2.5"/ 3.5" drives.
The OWC Thunderbay 4 is high-performance 2.5"/ 3.5" hard drive enclosure in which you can install up to four hard drives in hot swappable bays, allowing you to manage your storage efficiently. You can access each individual hard drive independently or create a fast and reliable RAID system using SoftRAID 5 (sold separately). The two Thunderbolt 2 ports enable you to connect your Mac and daisy chain up to five additional Thunderbolt devices.
The OWC Thunderbay 4 enclosure includes a "flow-thru" vent system that lets air cool down the system while using a 92 mm noise-quieting fan to keep the system operating efficiently. The aluminium chassis is designed to dissipate heat and operate quietly.
When you're ready for a high-quality 3.5" hard drive enclosure, get the OWC Thunderbay 4.
Buyers note: RAID 4/5/1+0 (10) are currently Mac only. Only RAID 0 and RAID 1 are supported by Windows 10/PC.
Download product data sheet
Fits both 2.5" and 3.5" drives
Incredible Thunderbolt 2 throughput
Plug and play RAID-ready
Up to 859MB/s read / 838MB/s write RAID 0 performance
Chipset

Thunderbolt 2

JBOD / RAID Support

JBOD: Utilise each of the four drives independently
RAID: Use any Software RAID of your choice to setup the ThunderBay 4 for multi-drive performance or data redundancy

Mechanism

Four 3.5" SATA hard drives
Four 2.5" SATA hard drives or SSDs

Port Configuration

2 x Thunderbolt 2 ports

Max Data Transfer Rate

Thunderbolt 2 – 20Gb/sec

Port/Interface Bootability

It can be used as a Thunderbolt startup drive on Macs running Mac OS X.

System Requirements

Any Mac with a Thunderbolt port running OS X 10.9 or later

Power Supply

Internal UL Listed International Auto Switching 100 ~ 240v, 50/60Hz input, 12 Volt 16.66 Amp output Power Supply. Correct Plug supplied based on order country destination

External Case Dimensions

245.11mm x 134.87mm x 176.78mm

Enclosure Weight (no accessories)

Approximately 8.6 pounds (3.9kg)
1 x OWC ThunderBay 4 Enclosure
1 x High-Quality, Certified, Double-Shielded 1-Meter Thunderbolt cable
1 x UK/EU power cable
2 x keys for front panel lock
1 x User guide
1 x Utility software bundle for Mac and PC
1 Year OWC Enclosure Limited Warranty