OWC 3TB (2TB HDD + 1TB NVMe) miniStack STX Stackable Storage and Thunderbolt Hub Xpansion Solution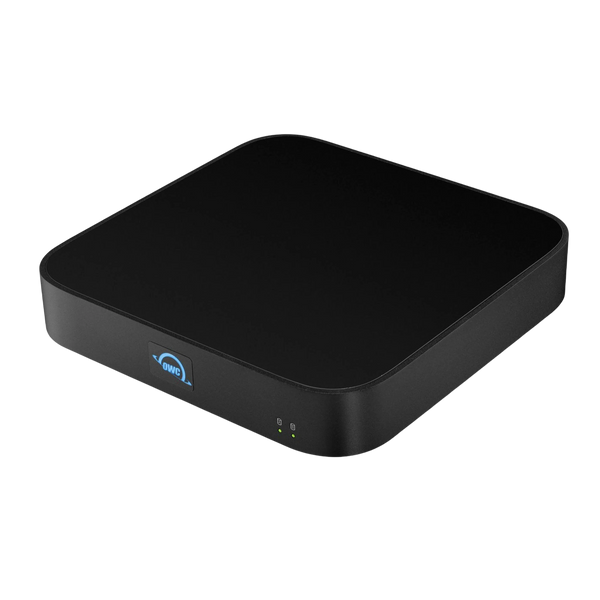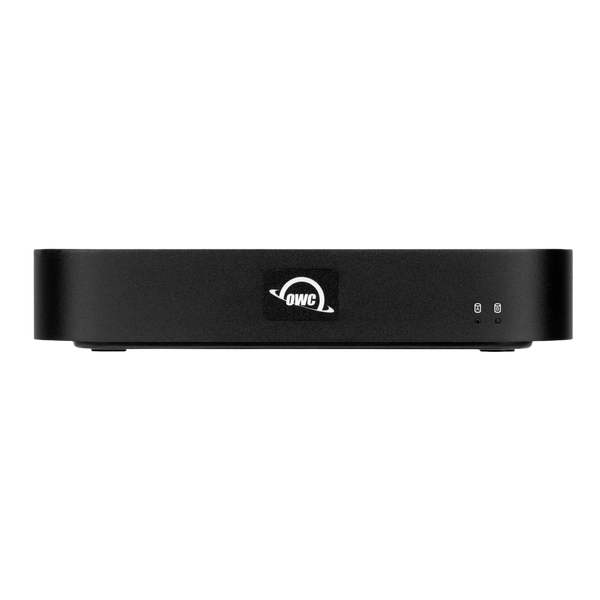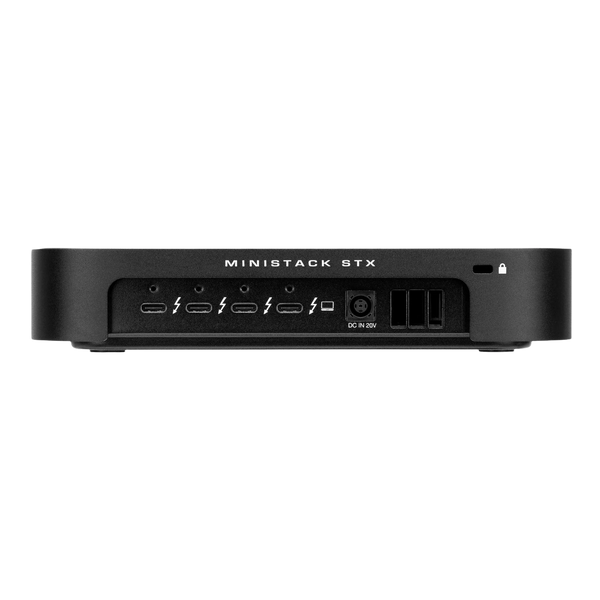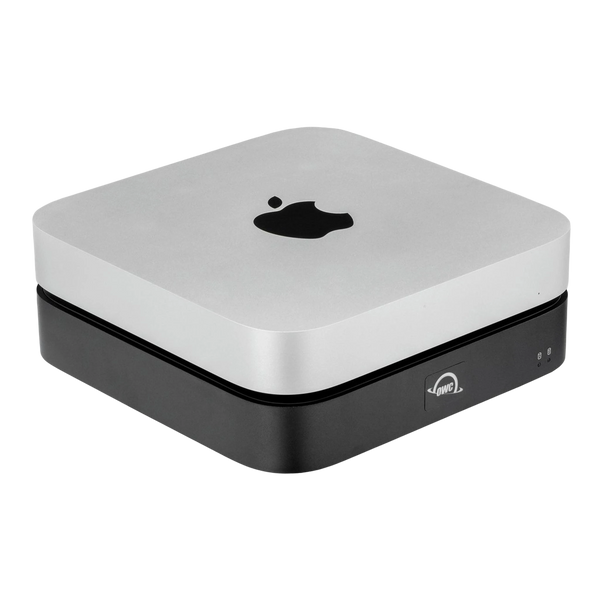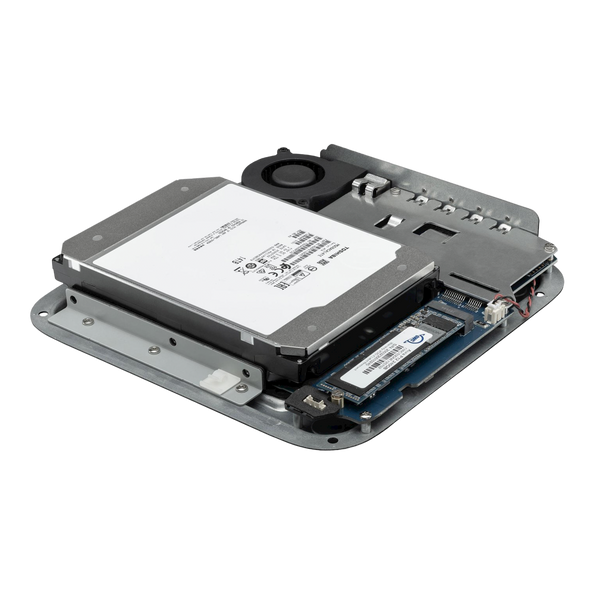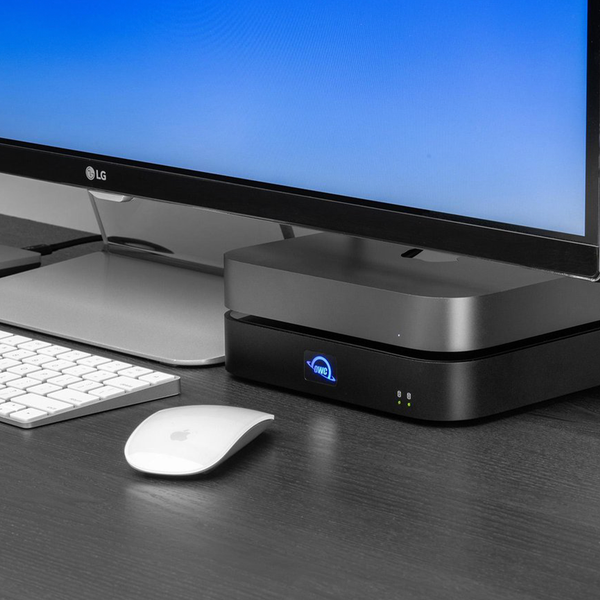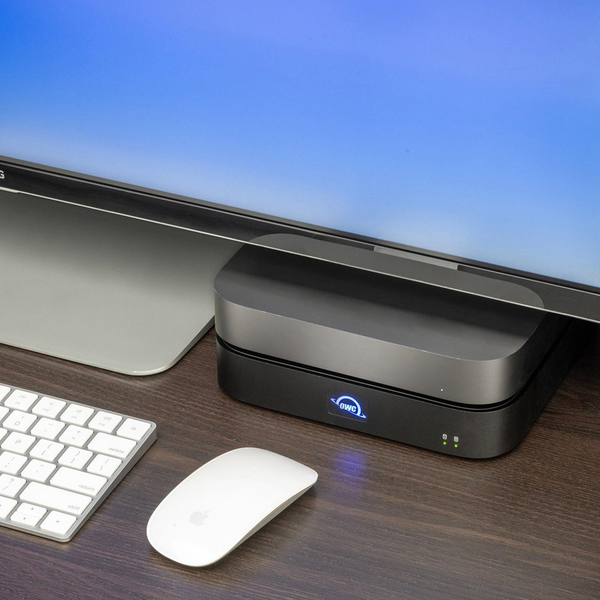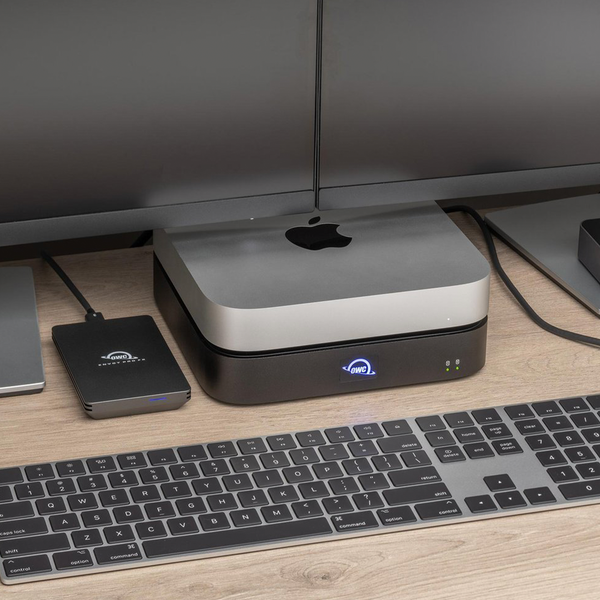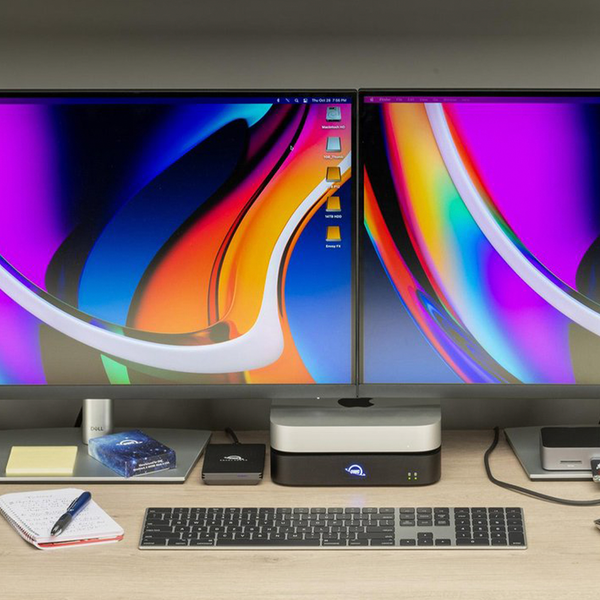 OWC miniStack STX
With a universal SATA HDD/SSD bay AND an NVMe M.2 PCIe SSD slot, you can expand your mini's storage capacity to gigantic proportions. Three Thunderbolt (USB-C) ports enable you to connect to millions of Thunderbolt, USB, and future USB4 drives, displays, A/V mixers, cameras, tablets, and desktop accessories like a keyboard, card reader, or mouse. The possibilities of how you can use your Mac mini is now only limited to your imagination.
Move Between Mac and Windows
Transferring data between Macs and Windows PCs has become easier, but can be extremely time consuming using cloud or email transfers. Now you can do it directly with external drives and take advantage of crazy fast speeds to transfer huge amounts of data in no time at all thanks to OWC's MacDrive. This seamless Windows software runs in the background, so there's nothing to launch or learn. Simply unplug your HFS+ formatted drive from your Mac or PC and move it to your other computer. Not only do you have instant read access, but full write access! MacDrive also includes powerful features that enable you to create and partition and repair basic drive issues.
Xpand Your Sonic Journey
Building your music setup can be daunting. With two configurable drives in the OWC miniStack STX, it's easy to create a storage powerhouse for recording and playback of essential tracks in real-time. You can even store your entire loop and sample libraries on the NVMe SSD for in-a-flash use with near zero latency.
Xpand Your Connections
You'll gain a newfound freedom by being able to connect to nearly any past, present, or future device and accessory via three Thunderbolt (USB-C) ports. Just like the miniStack STX's innovative storage capability, these three ports have a second super ability. They reinvent the daisy chain by allowing you to create three independent chains with up to five bus-powered Thunderbolt devices with a USB device on the end of each chain for 8 devices total. You can now also remove devices from one chain without affecting the other chain(s).
Xtend Your Investment
If you own a 2018 Intel Mac mini or the latest Apple silicon version, the fact that the internal factory drive can't be upgraded is no longer a reason to sell your beloved little powerhouse. The miniStack STX maximises your mini's investment with a mighty capacity punch for a fraction of the time and money you would spend in buying and setting up a new machine. You're not left behind if you own a Mac, PC, or device equipped with USB-A only. With a USB-C to USB-A adapter cable (sold separately), you can utilise the miniStack STX's SATA drive bay to transfer data to/from your machine plus infuse your trusty setup with additional device connectivity.
Store From Minutes to Millions
All the features and "technospeak" of an external drive don't mean a thing if you don't know how much of a particular file type it can hold. For every 1TB of your OWC drive capacity, you can store up to any of the following...
250,000 photos
250,000 standard quality songs
38,000 high quality songs
200 high-definition movies
41.6 hours of GoPro 4K footage
4.3 million MS Office documents
24+ PS4/Xbox games
Massive capacity: add over 200x greater data storage on top of your Mac mini's built-in storage
Mega Thunderbolt: use more accessories and devices with three Thunderbolt (USB-C) ports
Maximum compatibility: use with Thunderbolt or USB equipped Macs, PCs, iPads, Chromebooks, Android tablets…virtually anything that supports external storage
More connectivity: add a mix of up to five Thunderbolt devices, three USB devices, and two displays
Power while working: 60W of notebook charging power via Thunderbolt or USB-C
Pro-grade performance: save/access/backup data and edit 4K video with up to 770MB/s real-world tested performance
Easy backups: Apple Time Machine and Windows File History ready
Plug and play: includes Thunderbolt cable
Whisper-quiet: an aluminium housing with internal heat sink and high-efficiency cooling fan provides cool, nearly silent operation
With a universal SATA HDD/SSD bay AND an NVMe M.2 PCIe SSD slot, you can expand your mini's storage capacity to gigantic proportions.
Compatible with the devices listed below.
Total Capacity

Total Solution Cache Size

Standard Mechanism

1 x 2.0TB Western Digital WD Blue 7,200RPM hard disk drive with 256 MB cache
1 x 1TB OWC Aura P12 Pro NVMe M.2 SSD

Display Support by Port

Thunderbolt 4: up to 8K @ 60Hz or 4K @ 120Hz via a native Thunderbolt 4 display or other display that supports USB-C connections and DisplayPort 1.4

Hot Plug Support

Mac OS Compatibility

macOS 10.14 Mojave
macOS 10.15 Catalina
macOS 11.x Big Sur
macOS 11.1 Big Sur
macOS 12.x Monterey
macOS 13.x Ventura

PC OS Compatibility

Windows 10 32-bit edition
Windows 10 64-bit Edition
Windows 11

Linux OS Compatibility

Mobile OS Compatibility

iPadOS 13
iPadOS 14
iPadOS 15
iPadOS 16
Android 11.x
Android 12.x
Android 13.x

Other OS Compatibility

Other Requirements

Works with any Apple Silicon Mac or iPad with Thunderbolt (USB-C), Apple 'Intel' Mac with Thunderbolt 3, or any Thunderbolt 4 PC
Works as a USB-C hub with SATA storage on any USB equipped iPad, Chromebook, Android device, or PC
Selected older Mac models require USB Type-C to USB Type-A cable or adapter
macOS 11.1 or later for Thunderbolt hosts
macOS 10.14.6 or later for USB hosts

Driver Required

Power Supply

External UL-listed universal auto-switching power supply

DC Output

External Power Adapter

Power Delivery

Drive Bays

1 bay supporting: 3.5-inch SATA drives, 2.5-inch SATA drives
1 bay supporting: M.2 drives

Device Ports

1 x host port - Thunderbolt 4 (USB-C) up to 40 Gb/s (5000 MB/s)
4 x Thunderbolt 4 (USB-C) ports

Cooling

Security Slot

Power / Activity LED

Dimensions

H: 37 x L: 197 x W: 197 mm

Weight
1 x OWC miniStack STX
1 x 0.7 m Thunderbolt Cable
1 x Quick Start Guide