OWC 120GB Mercury Electra 2.5" SSD & NewerTech AdaptaDrive 3.5" Drive Bay Adapter Bundle Kit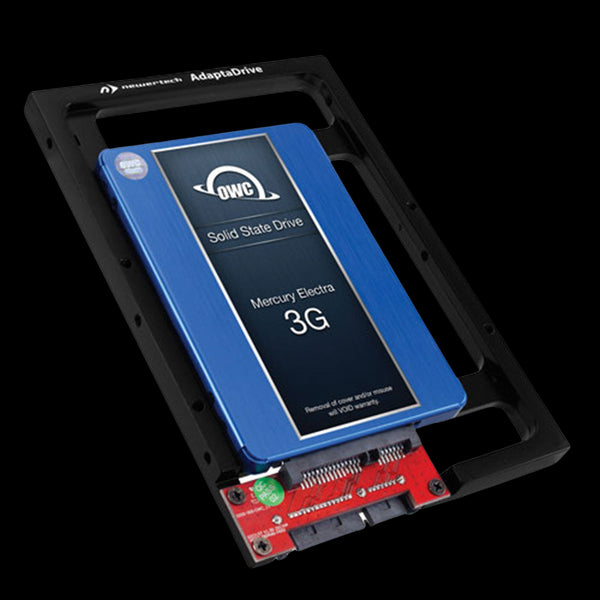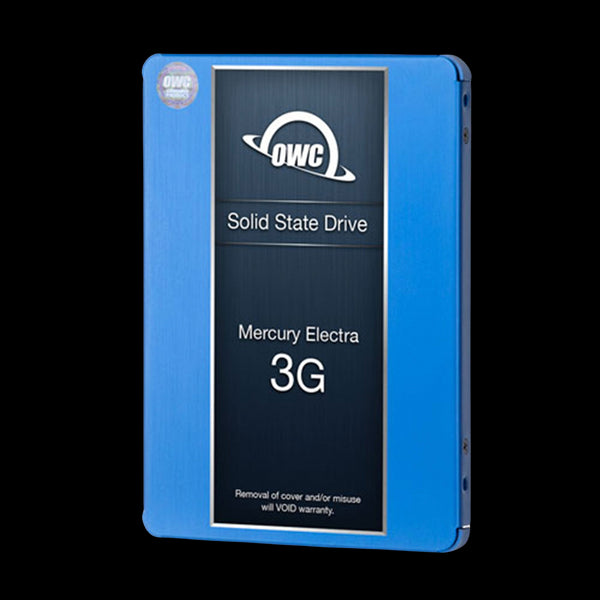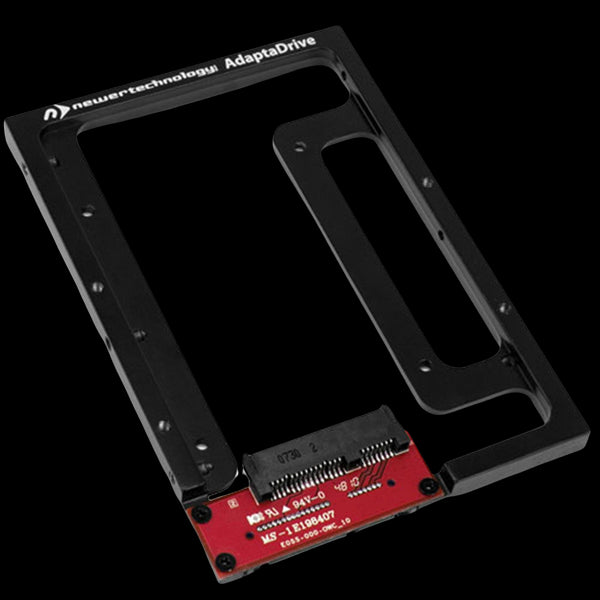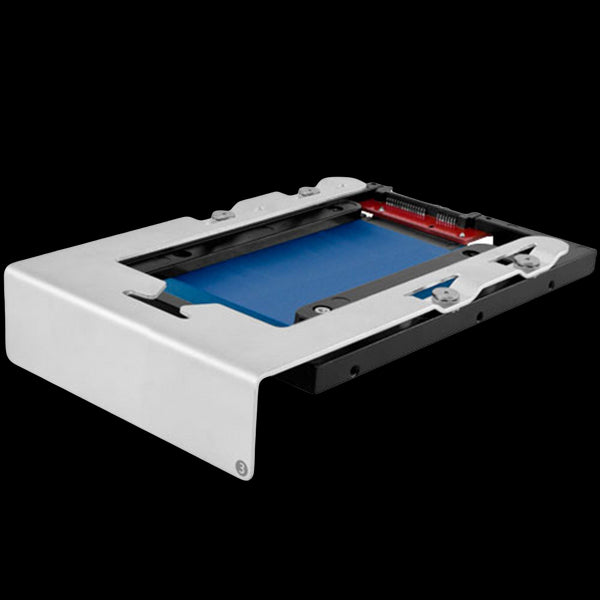 Mercury Electra 3G SSD and AdaptaDrive Kit
Experience the extreme performance of an OWC SSD upgrade with this easy DIY AdaptaDrive and Mercury Electra 3G Kit. AdaptaDrive enables you to install the high-speed Mercury SSD in an available 3.5" SATA drive bay in moments, delivering phenomenal transfer speeds and outstanding reliability.
Fast and reliable solid-state storage
Delivering the latest in flash NAND and controller technology, utilising SLC and 3D NAND for long-lasting, power-efficient performance. Mercury Electra 3G SSD's offer a powerful combination of performance and reliability for demanding everyday computer users.
Unlike traditional hard disk drives, OWC SSDs have no moving parts, resulting in a quiet, cool, and highly rugged storage solution that also offers near instantaneous system response.
Maintains highest performance while offering ultimate convenience
The NewerTech AdaptaDrive has been benchmark test proven to deliver the same data transfer rates as is experienced when a drive is connected directly to the SATA data bus. The AdaptaDrive doesn't create a bottleneck or any performance throttling...it delivers pure data pass-through performance and drive use convenience from any 2.5" SATA 1.5Gb/s, 3Gb/s, or 6Gb/s hard drive or SSD.
Compatible with any 2.5" SATA hard drive or Solid State drive
Use anywhere you would install a 3.5" SATA drive
Includes compatibility with backplane trays such as those found in Apple Mac Pro models
Fully SATA 3.0 Revision (6Gb/s) compatible
Backward compatible with SATA 2.0 Revision (3Gb/s) and 1.0 Revision (1.5Gb/s) drives
Open design allows for full air flow for proper drive cooling
OWC's step-by-step video of how to install a drive in a NewerTech AdaptaDrive.
Compatible with the devices listed below.
PRODUCT

Mercury Electra 3G SSD

Capacity

120GB useable

Controller

SandForce SF2181 processor

NAND Flash Components

Tier-1 synchronous MLC NAND flash storage

Interface

SATA Revision 2.0 (3Gb/s) compliant
Supports SATA Revision 3.0 (6Gb/s) and 1.0 (1.5Gb/s)

Format

Unformatted

RAID Support

RAID 0/1/10/0+1 and SPAN

Performance

Read: 285MB/s & Write: 275MB/s

Protection

7% over provisioning
ECC recovery: up to 55 bytes correctable per 512-byte sector
Nonrecoverable read errors: less than 1 sector per 1016 bits read

Security

Chip based data encryption: 128-bit AES-compliant

Trim Support

OS dependent

SMART Attributes

Standard

Physical Dimensions

H: 7 mm W: 70.1 mm L: 100.1 mm

PRODUCT

AdaptaDrive Kit

Drive Interface

Fully SATA Revision 3.0 (6Gb/s) compatible
SATA Revision 2.0 (3Gb/s) and 1.0 (1.5Gb/s) compatible

Drive Supported

2.5" SATA 6Gb/s drive

Physical Dimensions

H: 1 cm W: 10.2 cm L: 14.7 cm
1 x 120GB OWC Mercury Electra 3G SSD
1 x AdaptaDrive 2.5" to 3.5" Drive Converter Bracket
4 x 2.5" drive to bracket mounting screws
4 x Bracket to 3.5" drive bay mounting screws
1 x AdaptaDrive Assembly Manual & User Guide
SSD: 3 Year Limited Warranty
AdaptaDrive: 5 Year Limited Warranty