Nomad Base Station Hub Edition - Wireless Charging Hub - Walnut - Discontinued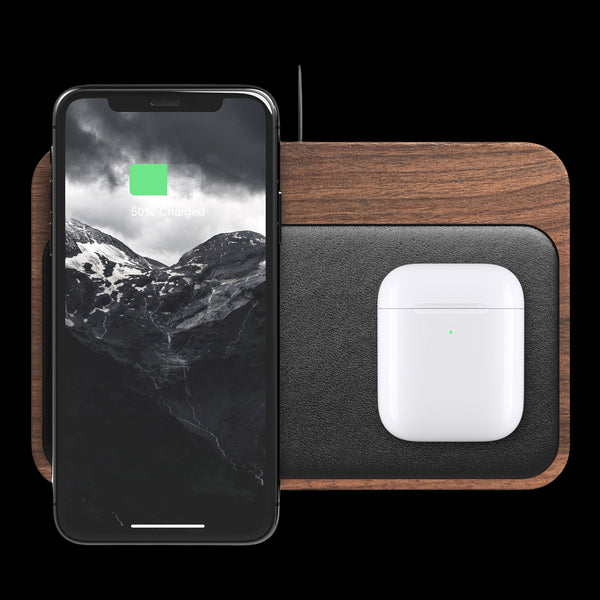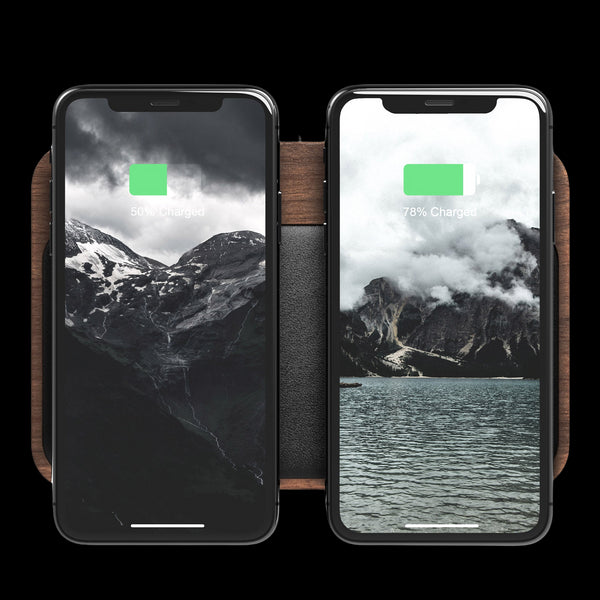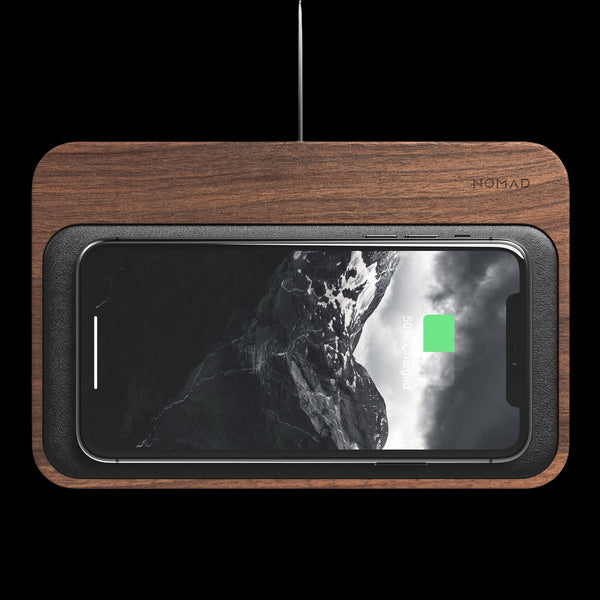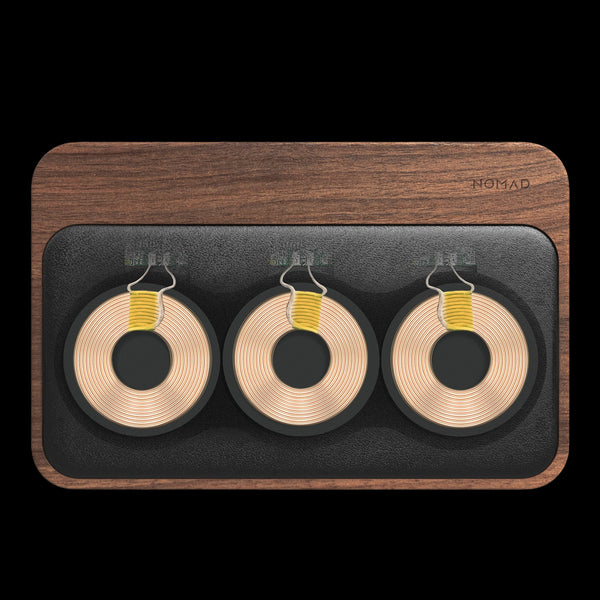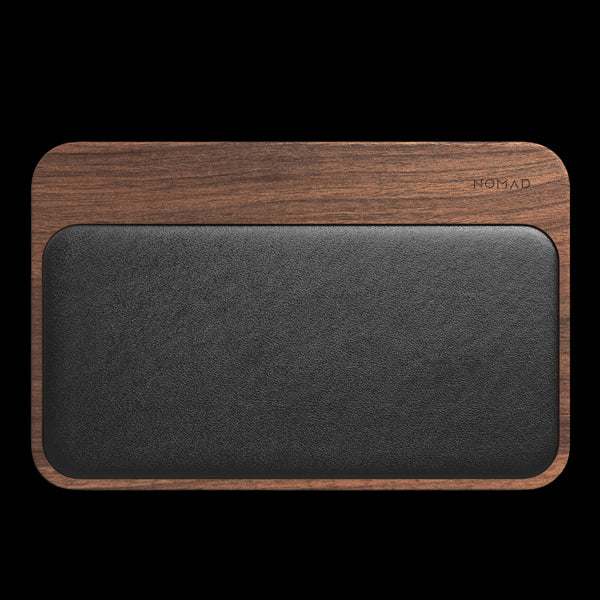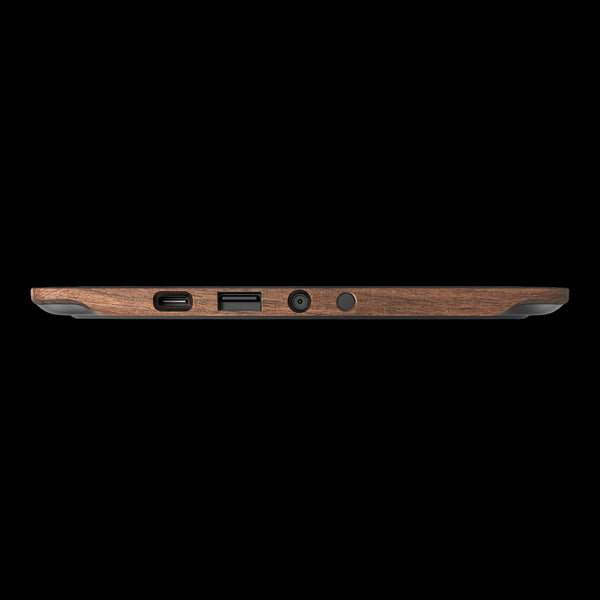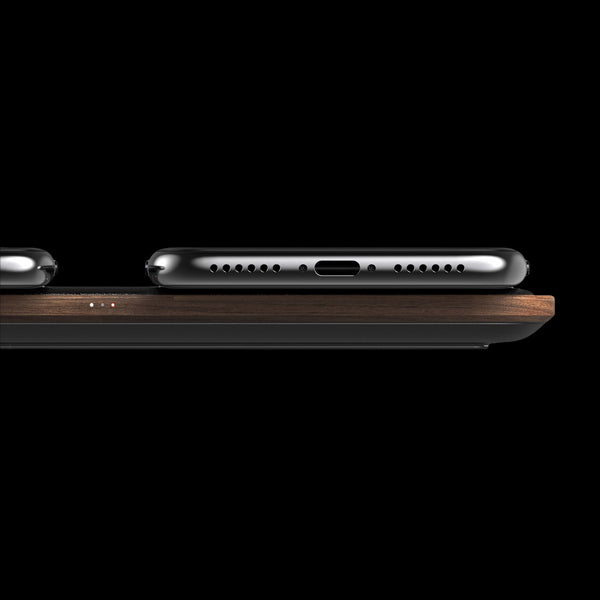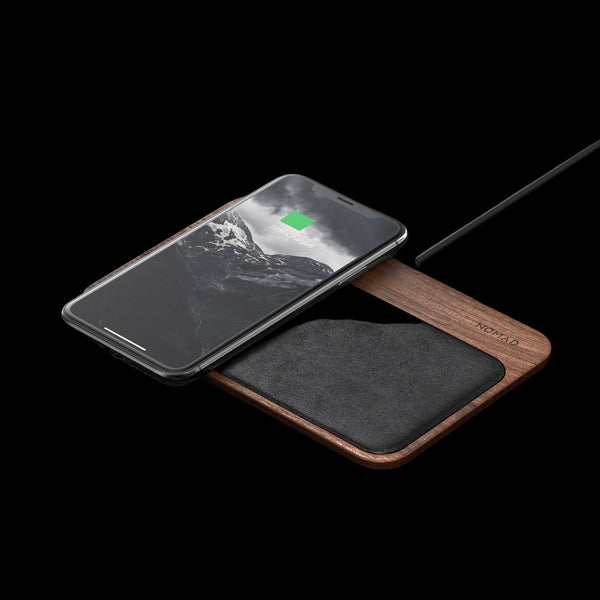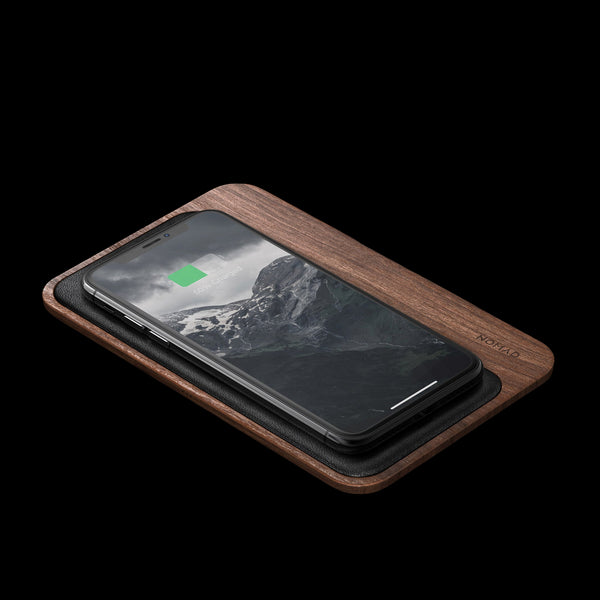 Your Central Hub
Base Station Hub integrates a sleek, modern design with a highly functional charging hub. With 3 high-power charging coils, Base Station Hub can charge 1 or 2 phones wirelessly. There are also two out ports: one USB-A and one USB-C PD with an 18W output capacity.
Charges Up to Four Devices
Base Station Hub provides a central charging station for all your devices. Power them however you need - wirelessly, with USB-C, and USB-A. Base Station Hub's thin, sleek design integrates perfectly on your nightstand and desk.
Designed for Your Bedside
Nomad build the Base Station Hub to be as thin as possible. LED charging indicators light up when your phone is placed on the padded leather charging surface, and an ambient light sensor automatically dims them when you turn the lights down.
Ultimate Power Delivery
With 3 high-power coils, Base Station Hub charges one or two devices simultaneously at up to 10W each. Additionally, a USB-C PD (Power Delivery) port provides 18W out, while the USB-A port provides an additional 7.5W of power.
Slim, Sleek Design
Every detail matters. Nomad has meticulously designed Base Station Hub for aesthetics and performance. With a frame height of 1cm and a sleek walnut build, Base Station Hub serves as the premium charging solution for every device.
Charge up to devices simultaneously
Dual 10W wireless charging
USB-A 7.5W port
USB-C PD 18W port
Padded leather wireless charging surface
LED charging indicators
Ambient light sensor dims LED's at night
Charge AirPods with AirPods Wireless Charging Case
Compatible with the devices listed below.
Output

3 coils with 10W per coil

Ports

USB-A 7.5W port
USB-C PD 18W port

LED wireless charging indicators

White: Fully charged
Amber: Charging
1 LED indicator per coil

Wireless Pad

Works with all Qi enabled devices
Works only with AirPods with Wireless Charging Case
Does not charge Apple Watch
Note: do not charge your phone wirelessly with a steel plate or magnetic back, this may cause rising temperatures and may damage your devices

Materials

Black padded leather surface
Walnut chassis
No-slip grip rubber feet
1 x Nomad Base Station
International US, EU & UK Adapters