NewerTech Wireless Aluminium Numeric KeyPad - White Keys - Discontinued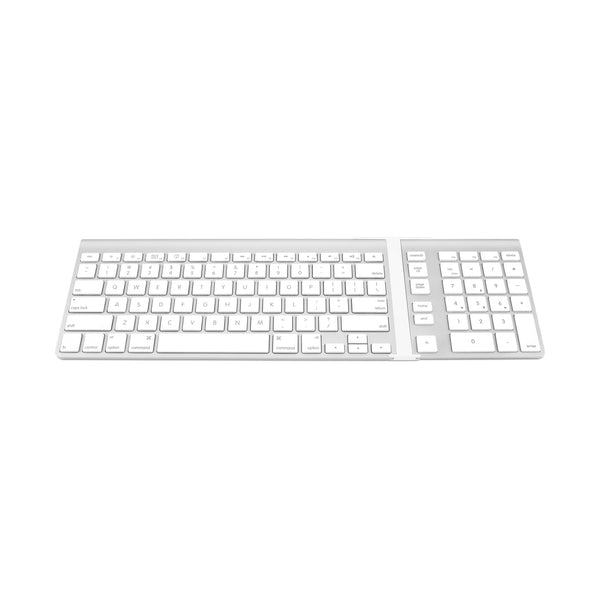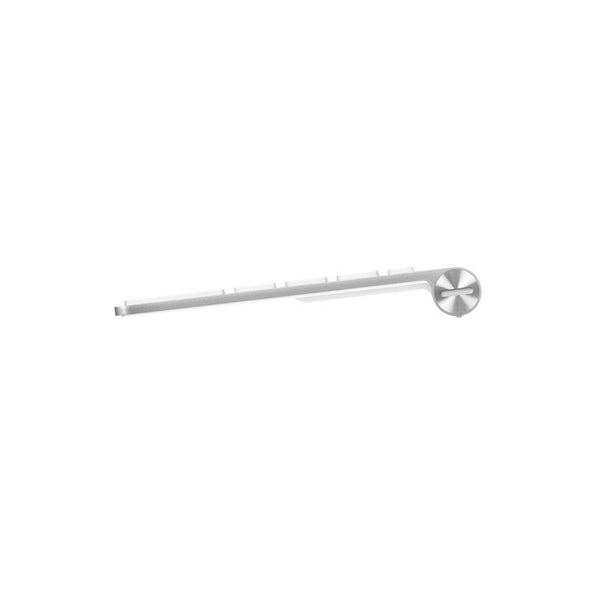 The NewerTech Wireless Bluetooth Keypad is the workhorse addition to a clutter-free, wireless workspace. Finally, functionality meets aesthetics in a wireless keypad built to last and designed to perform without compromise. The NewerTech Keypad is the answer.
A precision machined, aluminium housing design, with comfortable, wide-spaced island keys makes the NewerTech Keypad the perfect companion to the Apple wireless keyboard, laptops, iPhone, and iPad.
NewerTech worked with accounting professionals to get every detail of this keypad just right, including key-throw, feel, design, size, and connectivity. The responsive full-sized keys assist with accuracy and efficiency. Lightweight, compact, sturdy, and durable, the NewerTech Keypad is a great companion for working anywhere and it's the ideal tool to streamline numeric data input.
The KeyPad was developed to perform exactly the way you expect Bluetooth devices to work. Bluetooth pairing is quick and reliable, and reconnects automatically when the computer or device is awakened or restarted.
The Wireless Numeric KeyPad you've been waiting for
Ergonomic tilt with firm desktop grip
Responsive full-sized keys assist with accuracy and efficiency
Comfortable wide-spaced island keys
Quick Bluetooth setup that stays connected with up to 30 ft of range
Compatible with Bluetooth enabled Mac, PC, and iDevices.
Wireless Aluminium Keypad
Our Step-by-Step guide for setting up your NewerTech Wireless Keypad for use with your computer.
Material

Aluminium

Dimensions

110.2 mm (W) x 131.4 mm (L) x 19.4 mm back angled to 4.7 mm front (H)

Weight

0.14 kg

Power Supply

(2) AAA Batteries
NewerTech Wireless Aluminium Keypad with white keys
Bracket to connect to Apple Wireless Keyboard
2 x AAA Batteries
1 Year NewerTech Warranty