NewerTech NuPower 98.8 Watt-Hour Battery Replacement Kit (Complete Tool Kit) for 16" Apple MacBook Pro with Retina Display 2019 (No Acetone)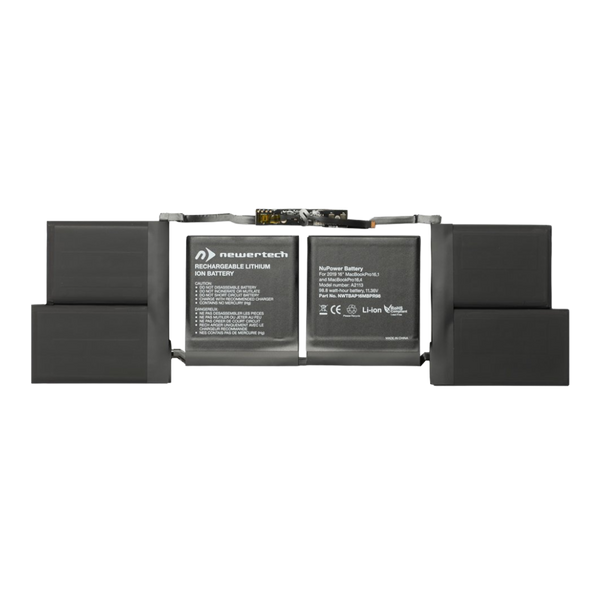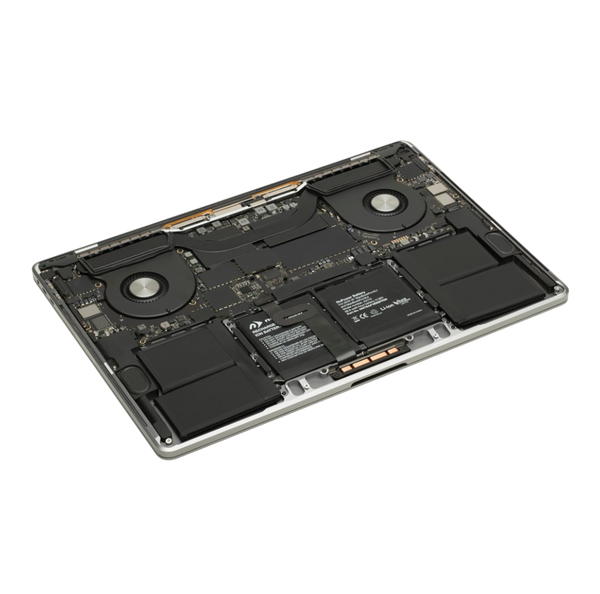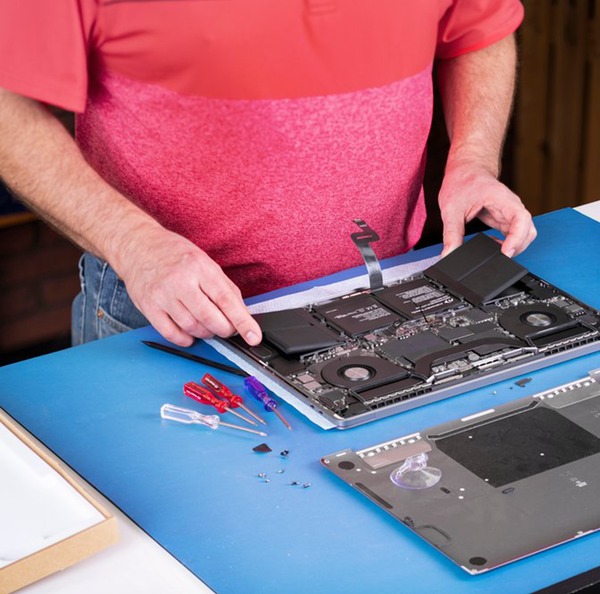 NewerTech NuPower Battery Replacement Kit
When high-performance, quality, and longevity are your battery upgrade criteria, NewerTech NuPower is your answer. A premier OWC brand since 2003, NewerTech NuPower batteries are designed to meet and exceed factory specifications. Additionally, they are fully compatible with all applicable OEM sleep and power reduction modes. Now you can listen to more music, watch more videos, and get more work done between recharges because NuPower makes you Mac better than new!
A Perfect Fit Solution
NuPower batteries are engineered to perfectly complement the fit and finish of your Mac notebook as well as offer full compatibility with applicable OEM sleep and power reduction modes.
DIY? OWC Makes It Possible
OWC believes in providing complete solutions to solve your upgrade needs. That's why this NuPower battery includes all tools, materials, guides, and even a how-to video to help you get the job done. And if you run into an unforeseen hitch, OWC has your back with award-winning global customer support.
Powerful and Responsible
NuPower battery upgrade solutions are environmentally responsible and feature RoHS certification to be free of lead, mercury, cadmium, PBBs, and PBDE.
The Right Choice
Besides offering the highest quality, best performing, most reliable battery power for your Mac, NewerTech NuPower batteries are also backed by free, award-winning customer support and an industry-leading warranty. You can also ensure your new battery delivers the longest possible runtime and service life by following NewerTech's simple NewerTech Battery Conditioning Guide.
High performance: top tier Lithium-Ion cells for longer battery life
Highly reliable: meets or exceeds factory battery specifications
Compatible: meets all OEM sleep and power reduction modes
Complete: includes all tools, installation guide, and DIY video
Perfect fit solution: matches fit and finish of your Mac
Safe: free of environmentally harmful metals and chemicals
In this video, we show you how to Upgrade or Replace the Battery in a 16-Inch MacBook Pro (2019).
Compatible with the devices listed below.
Battery Technology

Equivalent Replacement of Apple Part Number

Power Capacity (mAh)

Power Capacity (Wh)

Voltage

Certifications

RoHS Compliant

Weight
1 x NewerTech NuPower Replacement Battery
1 x Torx T4 Screwdriver
1 x Torx T5 Screwdriver
1 x Torx T6 Screwdriver
1 x Torx T8 Screwdriver
1 x 40 mm Suction Cup
1 x Safety Glasses
2 x Plastic Cards
1 x Plastic Syringe
2 x Nitrile Gloves
1 x Procedure Towel
1 x Nylon Probe Tool
1 x Getting Started Insert