NewerTech NuPower 76W Battery Replacement Kit (for 13" MacBook Pro with Retina 2012 - Early 2013)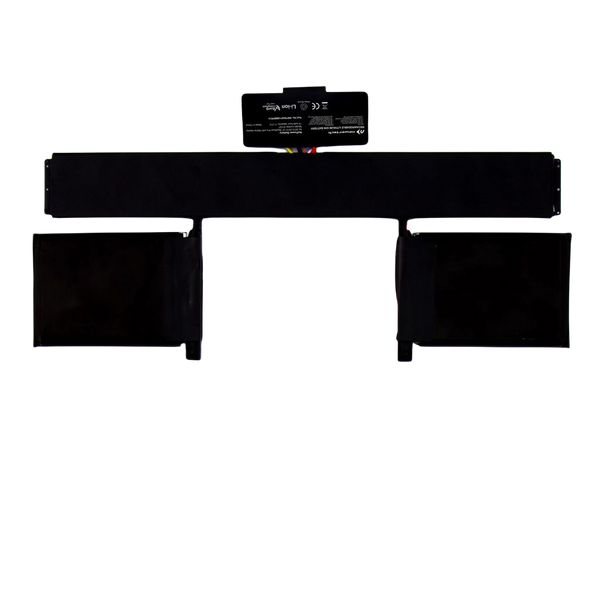 NewerTech 74W NuPower Battery Replacement Kit for 13" MacBook Pro with Retina (2012 - Early 2013)
Ready to take on the removal and replacement of your glued on OEM battery in your 2012-2013 MacBook Pro Retina notebook? This complete DIY tool kit from OWC will help you do just that. Includes a high-quality, model-specific battery, plus all the tools necessary to get the job done. Everything has been tested for usability and reliability, including the adhesive remover you'll need to lift the OEM battery from its secured position.
Professional Installation Highly Recommended
While this upgrade kit itself should not void your warranty, the installation process is very complex and thus it is recommended to be performed by a trained professional.
Please note that this battery replacement kit does not contain acetone. The battery replacement process requires the use of an adhesive remover and acetone is recommended. If required, this should be purchased locally.
High performance: top tier Lithium-Ion cells for longer battery life
Highly reliable: meets or exceeds factory battery specifications
Compatible: meets all OEM sleep and power reduction modes
Complete: includes all tools, installation guide, and DIY video
Perfect fit solution: matches fit and finish of your Mac
Safe: free of environmentally harmful metals and chemicals
When high-performance, quality, and longevity are your battery upgrade criteria, NuPower is your answer. NuPower batteries are designed to meet and exceed factory specifications. With renewed battery life you can listen to more music, watch more videos, and get more work done between recharges.
Compatible with the devices listed below.
Apple Equivalent P/N

A1437

Capacity

76 Watt hours

Battery Technology

Lithium-Ion

RoHS Compliance

Yes

Certifications

CE
1 x NewerTech NuPower Battery
1 x Pentalobe P5 Screwdriver
1 x Torx T5 Screwdriver
1 x Safety Glasses
3 x Plastic Cards
1 x Plastic Syringe
2 x Nitrile Gloves
1 x Procedure Towel
1 x Nylon Probe Tool