NewerTech NuPower 55 Watt-Hour Battery Replacement Kit (for 13" MacBook Air with Retina Display Late 2018-Current)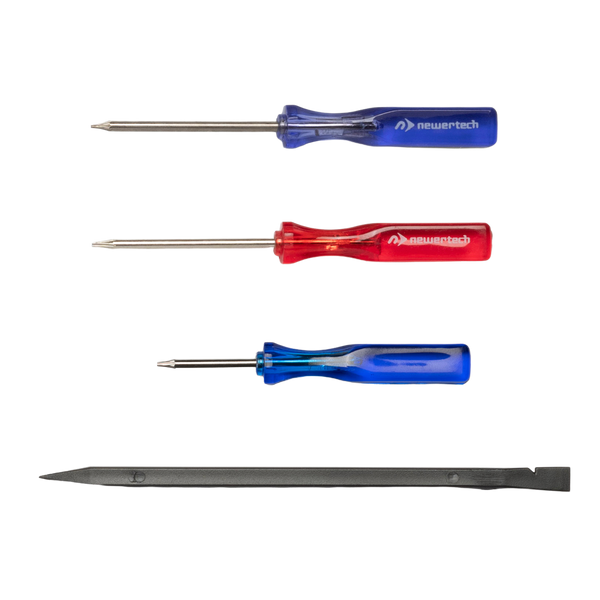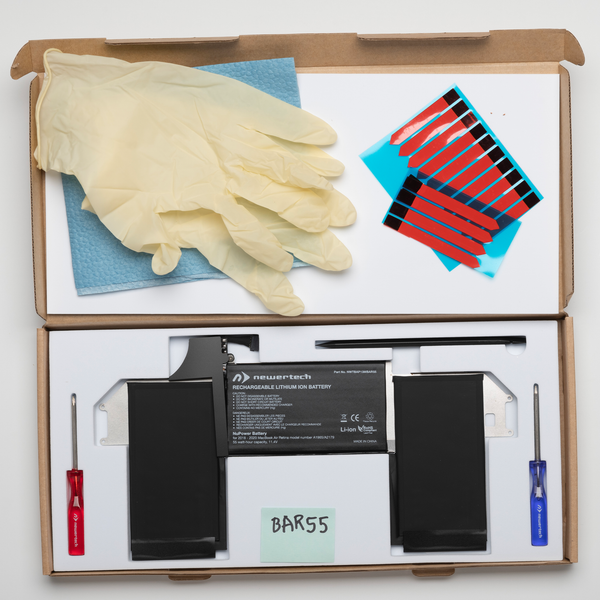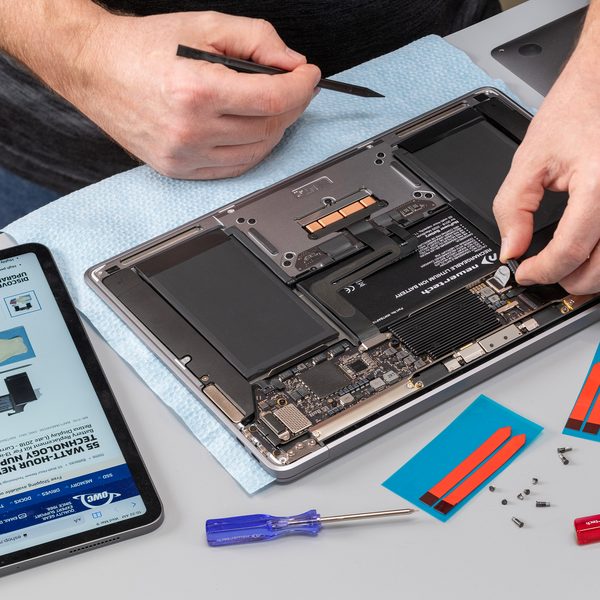 NewerTech NuPower 55 Watt-Hour Battery Replacement Kit
Discover the NuPower Battery Upgrade Advantage. Perfect fit solution: matches fit and finish of your Mac.
Work and Play Longer Unplugged
When high-performance, quality, and longevity are your battery upgrade criteria, NewerTech NuPower is your answer. A premier OWC brand since 2003, NewerTech NuPower batteries are designed to meet and exceed factory specifications. Additionally, they are fully compatible with all applicable OEM sleep and power reduction modes. Now you can listen to more music, watch more videos, and get more work done between recharges because NuPower makes you Mac better than new!
Everything Included For DIY
NewerTech believe in providing complete solutions to solve your upgrade needs. That's why this NuPower battery includes all tools, materials, guides, and even a how-to video to help you get the job done. And if you run into an unforeseen hitch, we have your back with award-winning global customer
With Great Power Comes Great Responsibility
Besides offering the highest performing and reliable battery power for your Mac, NewerTech helps you make sure it delivers the longest runtime and lifetime with their free battery conditioning guide. To complete the upgrade process with environmental responsibility, they offer a battery recycling program to ensure you're able to safely and properly dispose of your old battery.
Professional Installation Highly Recommended
Due to the complex nature of this installation, OWC recommends that this battery replacement be performed by a trained professional. OWC assumes no responsibility for damage that may occur during installation.
Please note that this battery replacement kit does not contain acetone. The battery replacement process requires the use of an adhesive remover and acetone is recommended. If required, this should be purchased locally.
Download product data sheet
High performance: top tier Lithium-Ion cells for longer battery life
Highly reliable: meets or exceeds factory battery specifications
Compatible: meets all OEM sleep and power reduction modes
Complete: includes all tools, installation guide, and DIY video
Safe: free of environmentally harmful metals and chemicals
Responsible: battery recycling program protects our planet
Compatible with the devices listed below.
Battery Technology

ROHS Compliant

Certifications

Equivalent Replacement of Apple Part Number

Power Capacity (mAh)

Power Capacity (WH)

Voltage

Weight
1 x NewerTech NuPower Battery
1 x Pentalobe P5 Screwdriver
1 x Torx T3 Screwdriver
14 x Adhesive Strips
2 x Nitrile Gloves
1 x Procedure Towel
1 x Nylon Probe Tool
1 x Installation Guide (Download Only)
1 x Battery Conditioning Tips (Download Only)