EZ Upgrade 3.0 - SATA Notebook Hard Drive Upgrade Kit with 2.5" Enclosure - USB 3.0 - Discontinued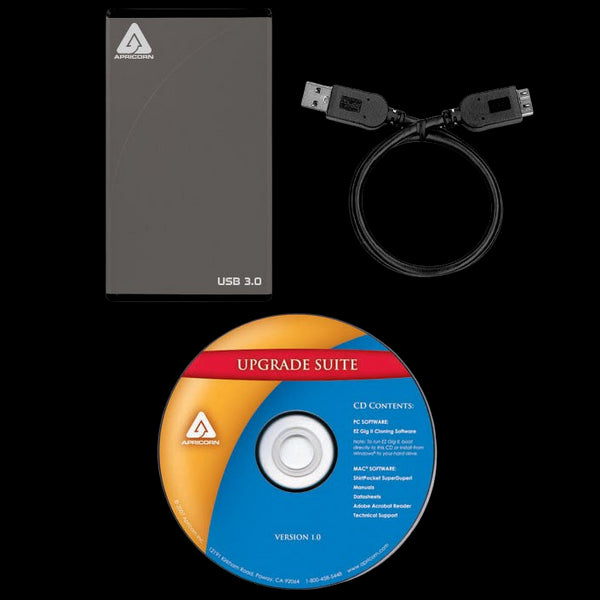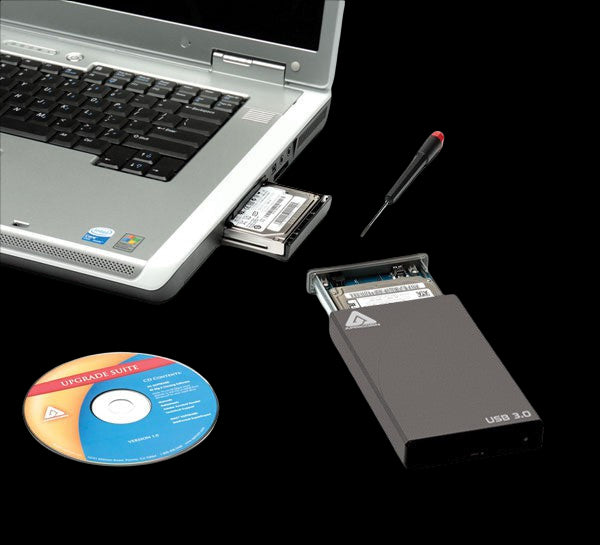 EZ Upgrade 3.0 - SATA Notebook Hard Drive Upgrade Kit with USB 3.0 Connection
With a Super Speed USB 3.0 connection you can now upgrade your notebook hard drive in just 10% of the usual time. 
This innovative kit includes all the hardware and software needed to painlessly transfer all the data from an old hard drive to a new hard drive or SSD in three easy steps.
DriveWire is the ideal solution for transferring the data from a desktop or notebook PC to a new hard drive in a few easy steps. It makes what can otherwise be a daunting and tricky process, painless and easy.
Notebook Hard Drive Upgrade Kit for SATA Hard Drives and Solid State Drives
Compatible with any SATA 2.5 Inch 9mm notebook hard drive or SSD
Perfect for upgrading your notebook hard drive or transferring data to bare drives
Backwards compatible with USB 2.0, 1.1~# 3 year Apricorn Warranty
Mac Requirements

Apple G3 or later, 64 MB RAM, available USB port

Supported Operating Systems

Mac OS 9.2 or later & Mac OS X 10.2 or later
EZ Upgrade Enclosure
USB 3.0 Cable (backwards compatible with USB 2.0)
Quick Start Guide
ShirtPocket SuperDuper!