AKiTiO Node Titan Thunderbolt 3 eGPU Enclosure + Radeon RX 5700 XT Graphics Card Bundle - Discontinued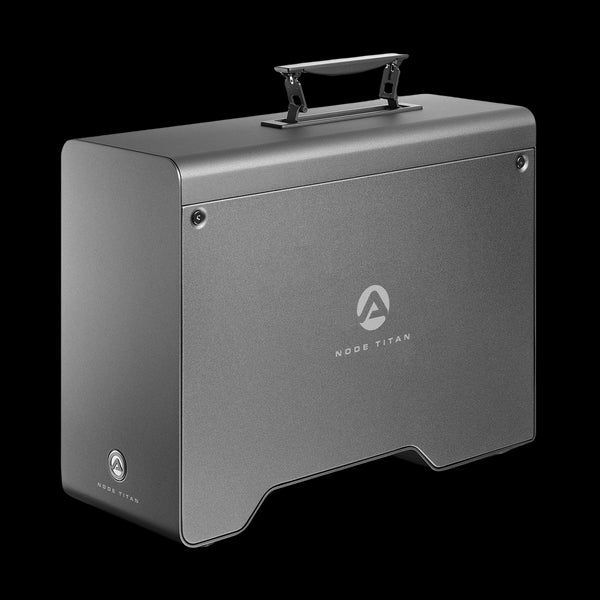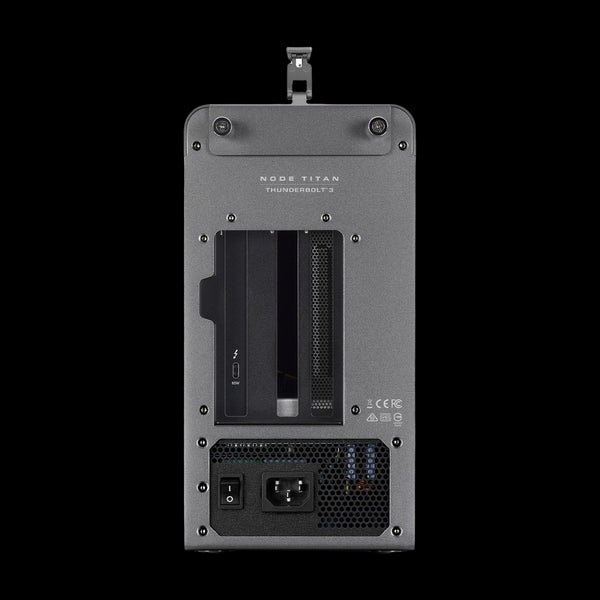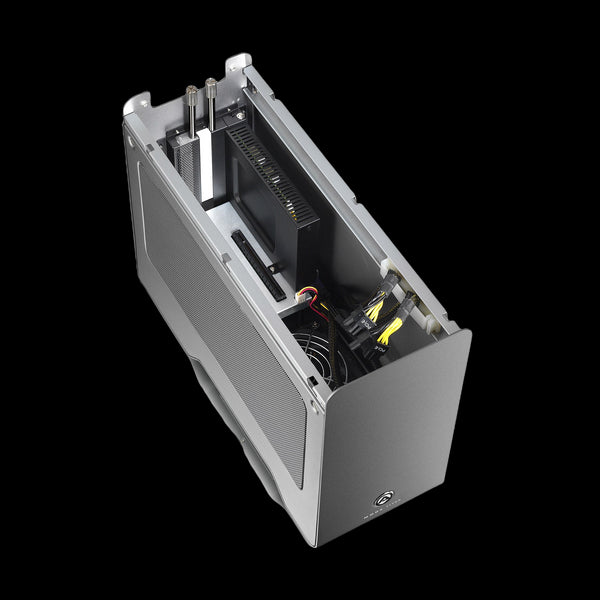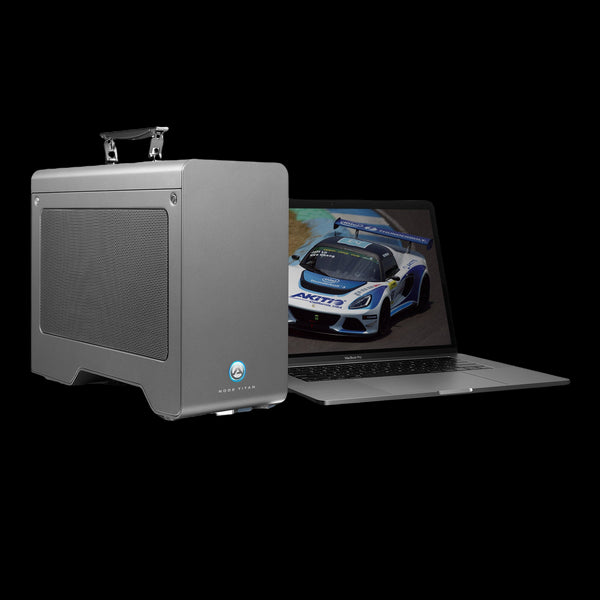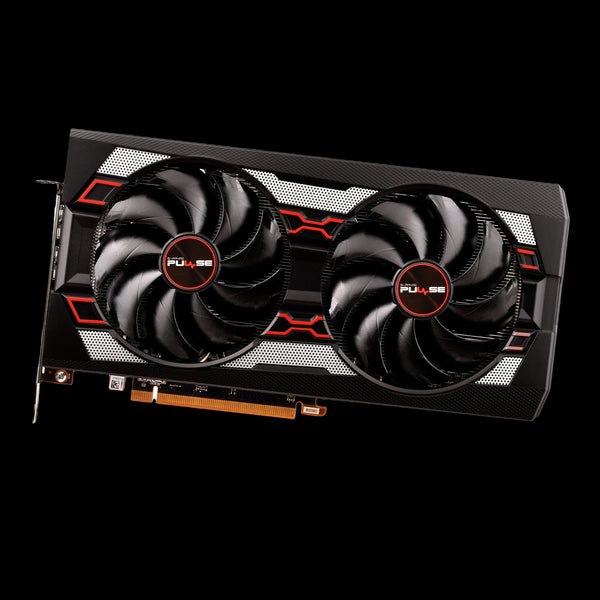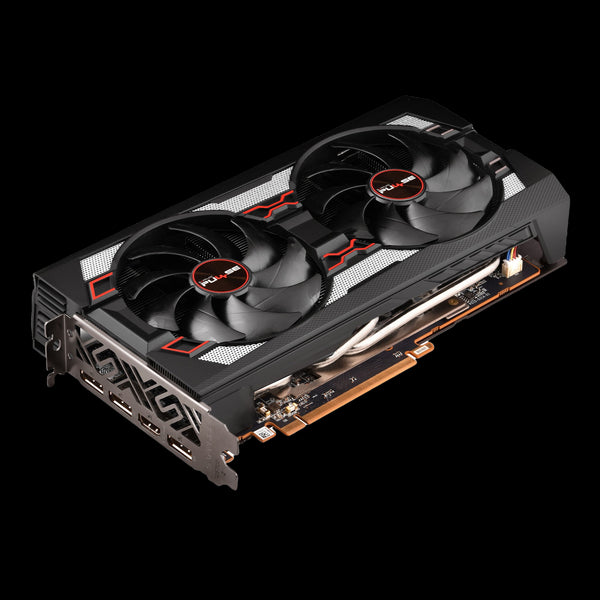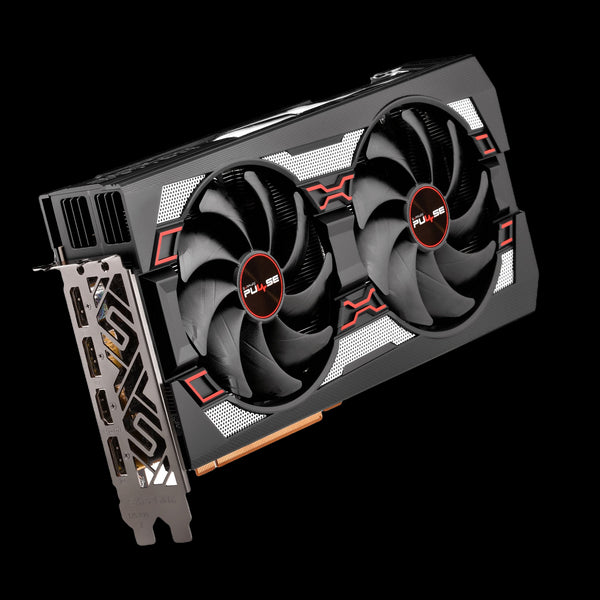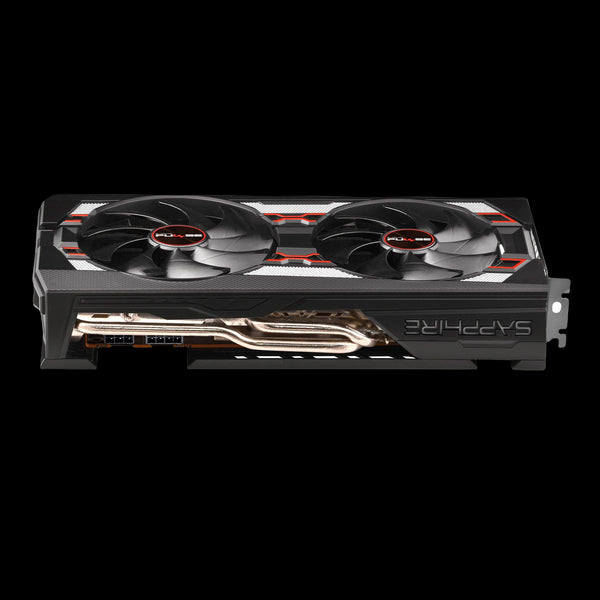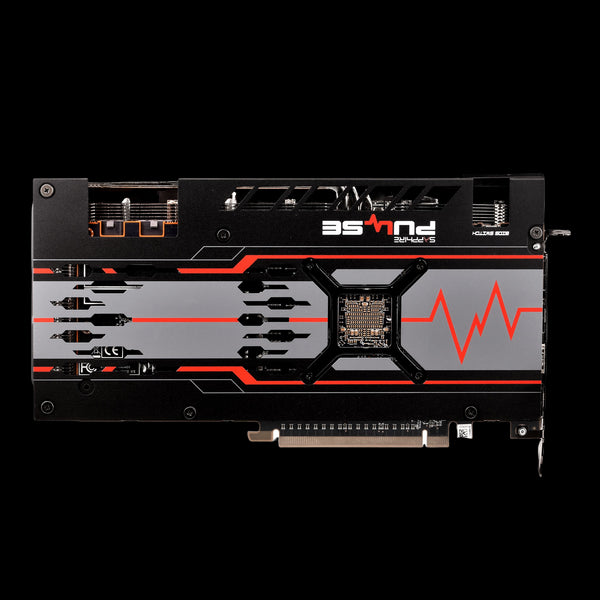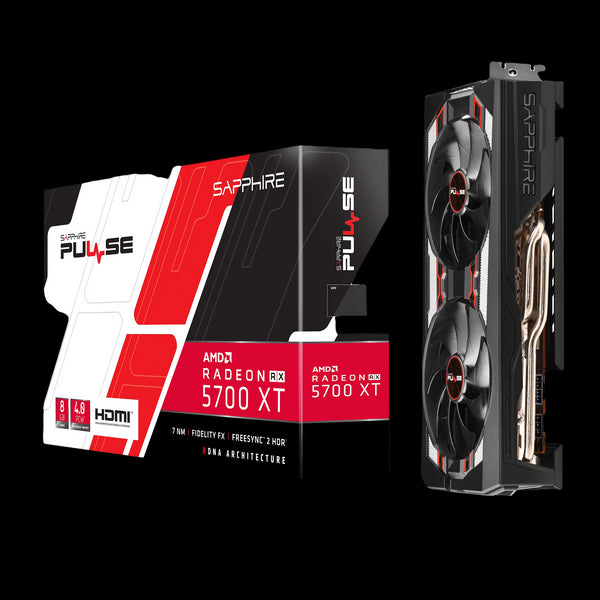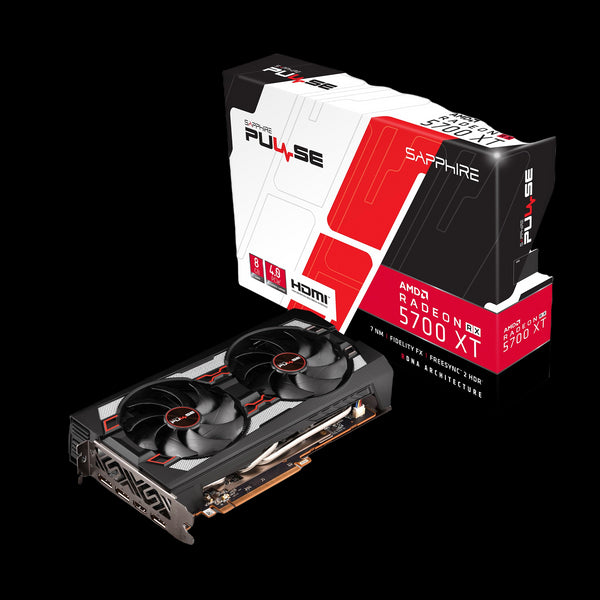 Graphics. Exponentially Faster
Enjoy life-like high FPS games, perform rapidly smooth video renders and playback, run VR, AR, and animation apps, and use VR headsets with notebook and other slotless computers.
Simply plug-in the AKiTiO Node Titan and transform your MacBook Pro, MacBook Air, Mac mini, iMac, and any Thunderbolt 3 equipped PC into a high-end graphics processing workstation.
Connect to a World of Stunning Visuals
The AKiTiO Node Titan delivers desktop-class gaming, professional video editing, and graphics performance to notebook, all-in-one, and small form factor computers like the Mac mini, iMac, and NUC lacking a PCIe expansion slot. Just connect this high-performance eGPU solution to a Thunderbolt 3-equipped computer to utilise the power of the Radeon RX 5700 XT.
Explore a Different Reality
Immerse yourself in stunningly realistic high FPS gaming; perform rapid video renders and enjoy buttery smooth playback; easily work with VR, AR, and animation apps; and/or utilise a VR headset…all without compromise or the big cost of buying/building a new machine. Without an eGPU like Node Titan, exploring new dimensions with an Oculus Rift or HTC Vive VR headset on a standard notebook was pure fantasy. To start seeing what you've been missing, just plug a VR headset directly into your graphics card's DisplayPort. You can also connect a second or third external display for extra workspace.
High-End Video Editing. Now for Notebooks
If you've dreamed of a portable editing system, welcome to a new workflow reality. The Node Titan turns internally limited graphics editing notebook computers like the MacBook Pro into a powerful editing machine. No more system performance slowing to a crawl with even basic effects. Knock out effects-laden timelines and high-quality exports in dramatic fashion with an immediate time-saving ROI.
Accelerate Pro Apps and Games
A mobile work and entertainment game-changer, Node Titan easily accelerates 3D graphics-based pro apps, games, and VR. In macOS 10.14 and later, turn on "Prefer external GPU". On Windows 10, adjust display graphics settings in your app/game to "High performance". That's all it takes to experience vastly improved lighting, richly detailed textures, and breathtaking visual effects.
Grab n' Go Graphics
Gaming or editing video on-the-go has never been easier. The Node Titan features a commercial quality electrogalvanized steel case with a retractable carrying handle to safely and easily take powerful graphics capabilities along with your notebook wherever you roam.
Fully Upgradeable and Future Ready
Unlike many eGPUs that are a one-size fits all solution just for current graphics need, the Node Titan gives you the immediate power of the Radeon RX 5700 XT plus the power of future upgradability. The biggest performance advancements over the past five years have been with GPUs, not processors. The Node Titan keeps you on graphics leading edge with ease and economy.
Easily Handles Power-Hungry Cards
The Node Titan lets you play and create without limits. There's a class-leading 650W power supply that can handle the most power-hungry cards. Speaking of handling, thanks to Node Titan's spacious design, you can even use double-wide full-length/full-height cards.
Transforms: gives Mac notebooks, Mac mini, iMac, NUC and other slotless machines high-performance gaming, video editing, and graphics functionality
Immediate ROI: up to 18x the Metal performance to reduce effects and render times
Next level gaming: Increase FPS up to 6.4x unlocking smoother gameplay
3D realism: enables effective use of VR headsets
Toolless access: thumb screws for easy card installation
Grab n' go: retractable handle for portability
Power up: up to 85W for notebook charging
The AKiTiO Node Titan Thunderbolt 3 eGPU delivers desktop-class gaming, professional video editing, and graphics performance to notebook, all-in-one, and small form factor computers without expansion slots.
Compatible with the devices listed below.
Mac OS Compatibility

macOS 10.13.4 or later + Thunderbolt 3 port

PC OS Compatibility

Windows 10 64-bit v1709 or later + Thunderbolt 3 port

PCIe Cards Supported

One full-length, full-height, and double-width PCIe Card

Internal Connectivity

Dual 8-pin auxiliary power

External Connectivity

Thunderbolt 3

Housing Material

Aluminium

Chipset

Thunderbolt 3: Intel JHL7440

RoHS Compliant

Yes

Certifications

CE, FCC, VCCI, RCM, BSMI

Expansion Slots

Supports up to PCIe x16 mechanical, x4 electrical

Power Supply

Internal power supply

Wattage

650W

Dimensions

H: 26.6 cm x W: 13.5cm x L: 35.7cm

Weight

3.5 Kg
1 x Node Titan
1 x Radeon RX 5700 XT graphics card
1 x Thunderbolt 3 cable
1 x Quick start guide
Akitio Node: 3 Year Limited Warranty
Graphics Card: 2 Year Limited Warranty