4TB Envoy Pro EX Rugged Thunderbolt 3 External NVMe M.2 SSD Storage Solution - Discontinued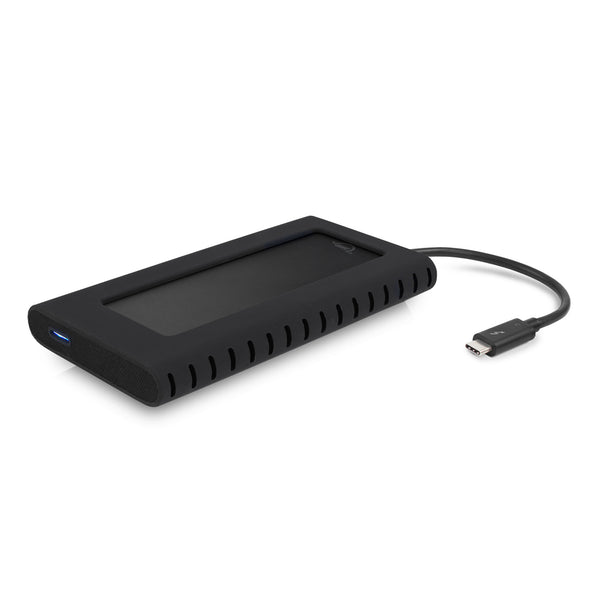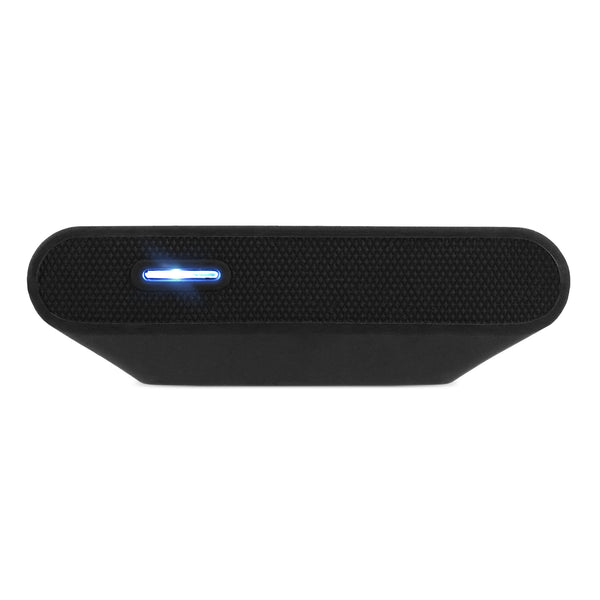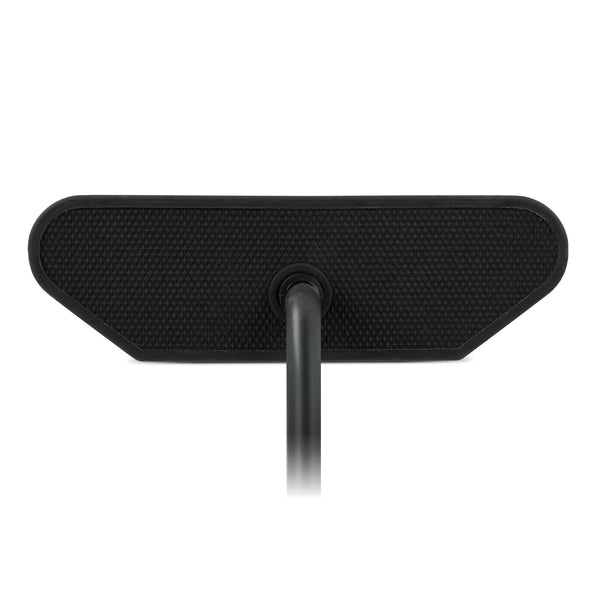 OWC 4TB Envoy Pro EX Rugged High-Performance Bus-Powered Thunderbolt 3 SSD - up to 2500MB/s 
The OWC Envoy Pro EX with Thunderbolt 3 is an extremely fast external portable SSD and provides up to 2500MB/s of performance. The secret is the perfect combination of phenomenal 40Gb/s bandwidth offered by the Thunderbolt 3 interface and an ultra high-performance M.2 NVMe SSD.
Built in a strong, slim, and stylish aluminium enclosure, it's the perfect project drive that provides rugged protection from the drops and bruises demanded of portable drives. Designed to run cool and silent, the OWC Envoy Pro EX is fully bus powered with zero moving parts. It's the perfect portable powerhouse for demanding environments that won't let you down.
The OWC Envoy Pro EX portable SSD with Thunderbolt 3 provides ultra-fast, production-level storage for audio, design, and photography workflows.
Up to 2500MB/s
Compact and portable
Protective impact absorbing bumper
Rugged MIL-STD810G drop test certified
Couples NVMe SSD and Thunderbolt 3 performance
Integrated Thunderbolt 3 cable
3 Year OWC Limited Warranty
Compatible with the devices listed below.
OS Requirements

macOS 10.13
Windows 10
Windows Server 2016

Hardware Requirements

Thunderbolt 3 host port

Boot Support

Mac: macOS 10.13 or later
Windows: Booting not supported

Total Capacity

4000GB

Device Port

1 x 15 cm (5.9 in) Thunderbolt 3 Integrated (Captive) Cable

Performance

Up to 2500MB/s

Interface (chipset)

Thunderbolt 3 (Intel DSL 6340)

Drive Interface

M.2 NVMe (PCIe 3.0)

Max Data Transfer Rate

Thunderbolt 3: 40 Gb/s(or 5000 MB/s)

Plug and Play Support

Yes

Environmental (Operating)

Temperature (°C) 0° — 70°

Environmental (Non-Operating)

Temperature (°C) −40° — 75°

Dimensions (With Bumper)

Height: 2.3 cm (0.9 in)
Length: 14.5 cm (5.7 in)
Width: 7.4 cm (2.9 in)

Weight (With Bumper)

300 g (0.66 lbs)
1 x 4TB OWC Envoy Pro EX with Thunderbolt 3 captive cable
1 x Removable rugged bumper
1 x User guide