OWC 240GB Aura Pro X2 SSD with Upgrade Kit for Mac mini 2014 - Discontinued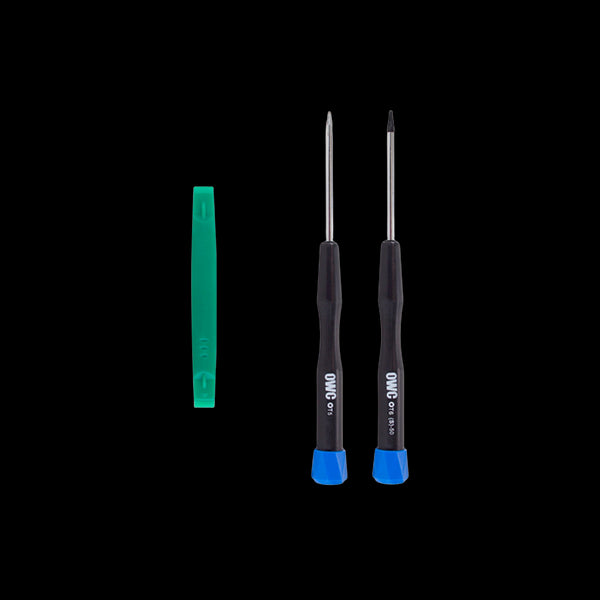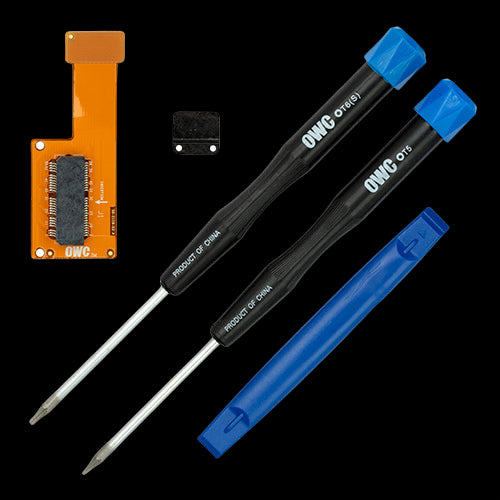 OWC Aura Pro X2 NVMe SSD Add-on Solution for Mac mini (Late 2014)
If storage is tight, there's no reason to ditch the Mac you know and love. The Aura Pro X2 SSD gives you up to 16 times more space and the speed to keep up with your imagination today and tomorrow. Upgrade your Mac with Aura Pro X2 SSD for a fraction of the cost of a new model and keep your Mac running for years.
Aura Pro X2 combines speed, stamina, and efficiency that will change the way you experience your Mac. With read speeds reaching 808MB/s and write speeds of 773MB/s, the 240GB Aura Pro X2 is up to twice as fast as the original SSDs, delivering performance on par with the latest models. It runs cooler and consumes less power than earlier SSD models, so you can run at peak for longer than ever.
Continuous Compatibility
Aura Pro X2 is designed for the latest macOS versions (macOS High Sierra 10.13 and later), taking full advantage of the advanced features of APFS including: strong encryption, copy-on-write metadata, space sharing, cloning for files and directories, snapshots, fast directory sizing, atomic safe-save primitives, and improved file system fundamentals.
When it's go time, getting off the line and maintaining a high level of performance are equally important. Aura Pro X2 is engineered with advanced SLC caching, providing instant full-speed write acceleration, meaning those media projects and games stream fluidly and respond without lag time. You might even forget what that beachball looks like.
Right-Sized for Work and Play
The smaller stock SSDs for Mac can fill up quickly, especially with photo and video files, games, or even your email. Aura Pro X2 SSDs are available in capacities up to 2TB, giving you more space to work and play. Newly calibrated to use less power and run cooler, Aura Pro X2 is the best way to upgrade your PCIe equipped Mac.
Aura Pro X2 PCIe-based flash storage upgrades are precisely engineered for your Mac laptop, so you'll never need to compromise your data by relying on complicated software hacks or TRIM-enablers to get the most from your upgrade. Just install, migrate your data, and enjoy the great performance of flash storage with up to 16 times the capacity of the factory-installed drive.
Please note that the Aura Pro X2 SSD is not compatible with Boot Camp when installed in any of the following Mac Models:
MacBookPro11,1
MacBookAir6,1
MacBookAir6,2
iMac15,1 (Late 2014)
iMac18,2
iMac18,3
iMac19,1
iMac19,2
Read speeds up to 808MB/s
Write speeds up to 773MB/s
High performance for high demands
Consumes less power and runs cooler
Designed for macOS 10.13 and beyond
NVMe – PCIe 3.1 x4
Compatible with the devices listed below.
Controller

Silicon Motion SM2262EN Series Processor with 7% over-provisioning

NAND

3D TLC Synchronous NAND Flash

Form Factor

Custom Blade

Interface

PCIe 3.1 x4, NVMe 1.3

Capacity

240GB useable capacity
Total Flash Memory Components: 256GB
126GB Allocated to real-time data redundancy and error correction

Formatted Capacity

223.5GiB

SMART Attributes

Standard

Native Command Queuing

up to 32 commands

RoHS Compliant

Yes

Format

Unformatted

Physical

Height (max) 2.6mm (0.1 in)
Width (max) 2.2 cm (0.9 in)
Length (max) 8.9 cm (3.5 in)
Weight 8.0 g (0.28 oz )

MTBF (Mean Time Between Failures)

1,500,000

Data Reliability

ECC Recovery

Endurance

150TB total bytes written (TBW)

TRIM Support

OS Dependent

Performance (Compressible Data)

Average access time <0.1 ms
Sequential Reads (max) up to 808MB/s
Sequential Writes (max) up to 773MB/s
1 x 240GB Aura Pro X2 SSD
1 x Torx6 Security Screwdriver
1 x Torx8 Screwdriver
1 x Spudger
3 x Installation Components
1 x Installation Guide for Mac mini (2014)