1.5TB OWC Matched Memory Upgrade Kit (12 x 128GB) 2933MHz PC4-23400 DDR4 LRDIMM (Load-Reduced)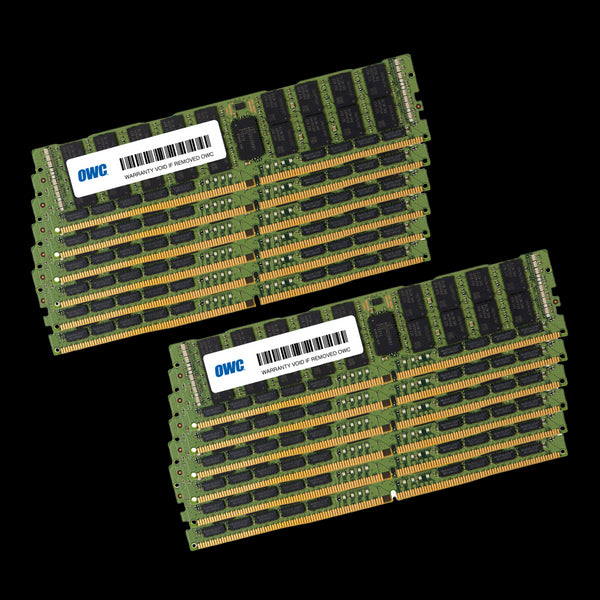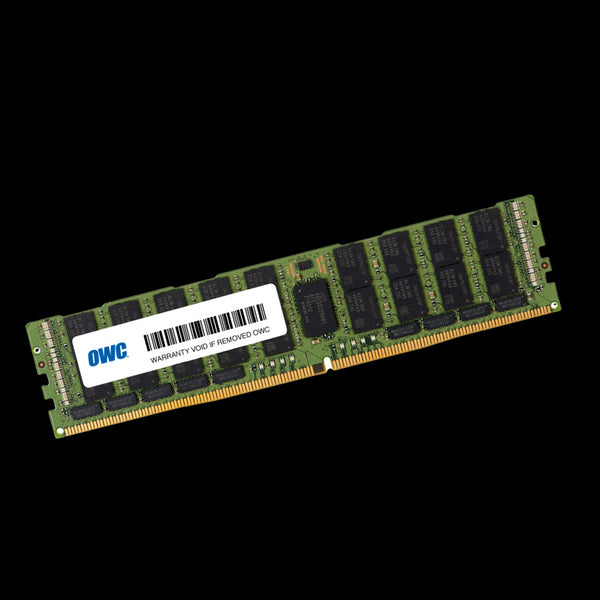 1.5TB OWC Matched Memory Upgrade Kit
Optimise your late 2019 Mac Pro 24 or 28 Core with this PC4-23400 2933MHz DDR4 LRDIMM Memory Module Upgrade, the perfect memory upgrade solution with an OWC limited lifetime warranty.
IMPORTANT NOTE:
Mac Pro can use either RDIMM or LRDIMM, but they cannot be combined. The system will not function with a mixed configuration.
For 24-Core and 28-Core Mac Pro 2019 models
2933MHz Data Rate
DDR4 Memory
Compatible with the devices listed below.
Capacity

1.5TB (12 x 128GB)

Form Factor

LRDIMM

Type of Memory

DDR4

PC Speed

PC23400

RoHS Compliant

Yes

Data Rate

2933MT/s

I/O Clock Speed

1467MHz

Bandwidth

23.5GB/s

Error Correction

ECC

Registration

Registered

Timing:

CAS = 21.0-21-21-21-14.32

Cycle Time

0.71 ns

Voltage

1.2 Volts

Pin Count

288-pin

Chip Architecture

16384M x 72

Printed Circuit Board Type

Low noise 8-layer PCB

Ambient Temperature

32°F to 185°F (0°C to 85°C)
12 x 128GB PC23400 2933MHz DDR4 LRDIMM
Lifetime Limited Warranty