OWC 240GB Aura Pro NT High-Performance NVMe SSD Upgrade Solution with Tools & OWC 1TB Express Transfer Drive for 13-inch MacBook Pro non-Touch Bar (2016-2017)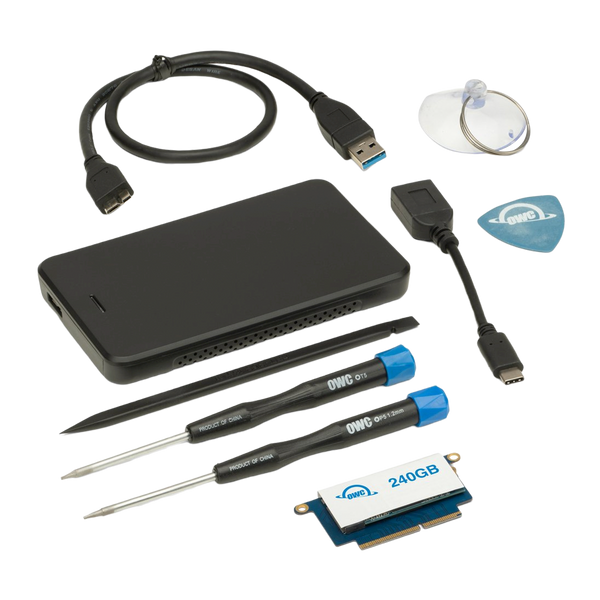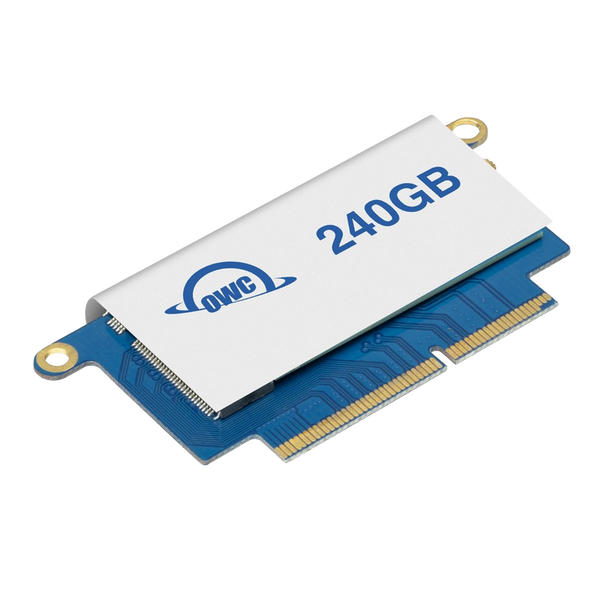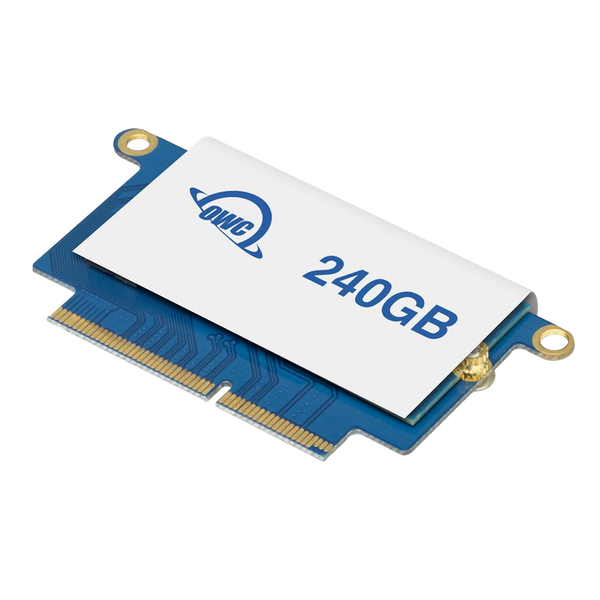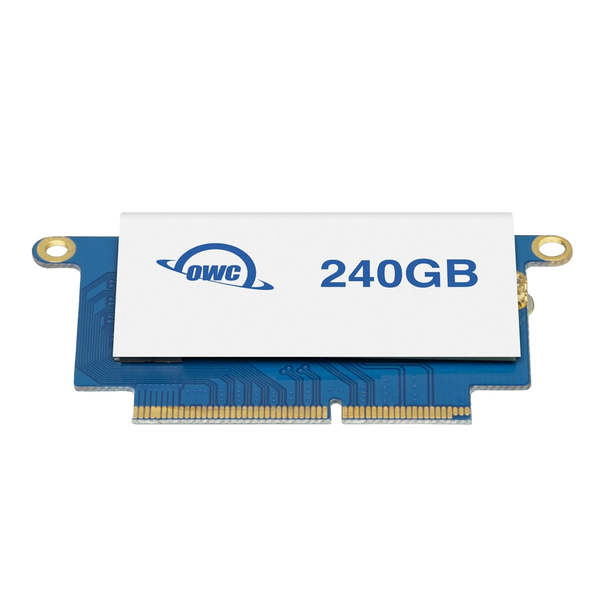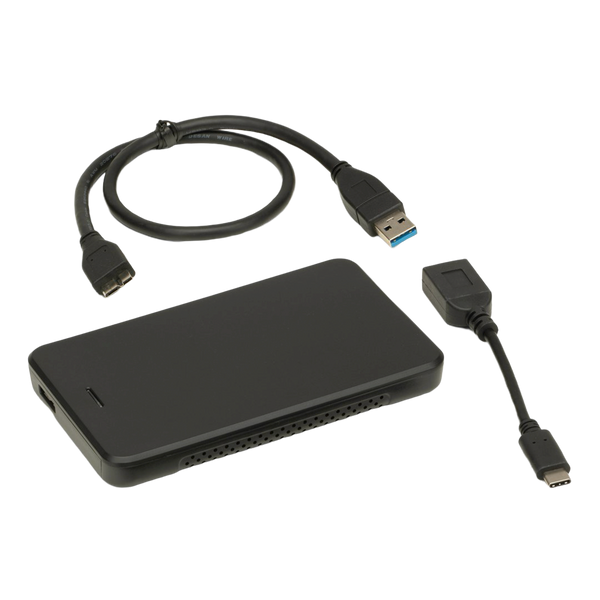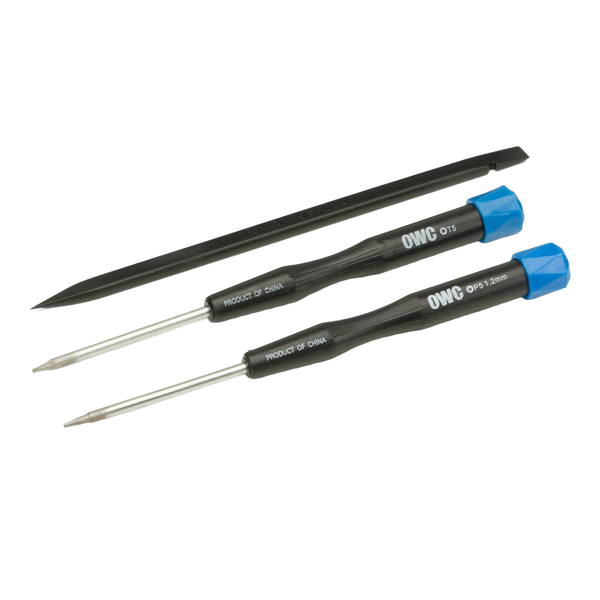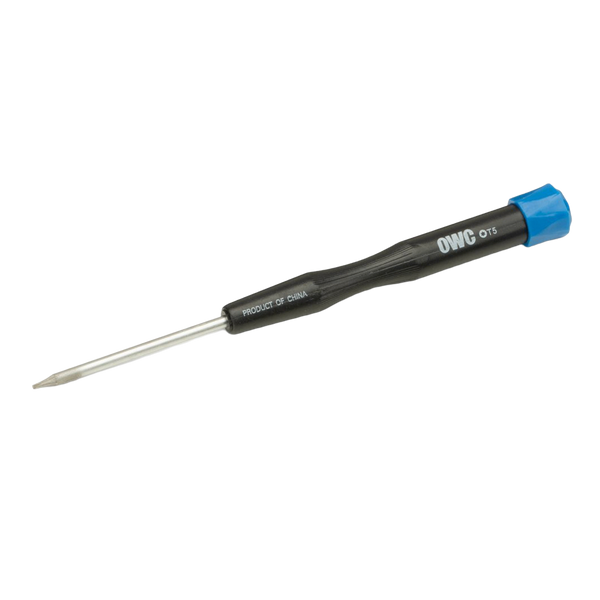 OWC Aura Pro NT and OWC Express Upgrade Solution
Your MacBook Pro's factory SSD has served you well. But today's apps and OS updates require more install space. Video and photo resolutions are increasing, making files bigger. By the time you toss in your music, emails, and other aspects of daily digital life, your drive is nearly full…or will be soon. You're left with two undesirable choices: deleting older files so you don't max out your drive's capacity or replacing your trusty machine.
The best choice you can make to give your MacBook Pro the capacity to do more is to upgrade it with the Aura Pro NT. With up to 16x more space over factory drive options, this high-performance SSD will keep your Mac running optimally for years – at a fraction of the cost of buying a new model – while keeping all your settings just the way you like them.
Uncompromised Performance
Sure, you can continue to use that small capacity factory SSD by supplementing it with an external drive or cloud storage. But to do so, you'll suffer significant performance compromises, including lower throughput, higher latency, and misplaced files. The Aura Pro NT makes your MacBook Pro work for you… not the other way around. It puts all your Lightroom catalogues, audio sample libraries, 4K video footage, and games at your fingertips for immediate access with consistently incredible performance.
A Continued History of Innovation
The Aura Pro NT joins the broadest lineup of SSD upgrades offered for Apple laptops. Beginning with the world's first MacBook Air SSD in 2010, the Aura name has been synonymous with innovative engineering that delivers the highest performance and reliability available today. The Aura Pro NT's advanced flash management and SLC caching technologies continue the leadership lineage; enabling you to rip through production-level audio, design, and photography workflows, or just everyday file transfers/backups at speeds of up to 2720MB/s.
A Complete Solution Including External Transfer Drive
In true OWC fashion, OWC have included installation tools and a how-to help guide, so the Aura Pro NT comes with everything you need to quickly upgrade your MacBook Pro. Do it all in just a few easy steps...
On the included 1.0TB OWC Express external hard drive, create a Time Machine backup of your OS and files
Install the Aura Pro NT into your machine
Use Internet Recovery to install macOS
Use Migration Assistant to transfer data from the external drive backup to the Aura Pro NT
And, if you run into any issues, OWC's award-winning support team is a just phone call or chat away.
Store from Minutes to Millions
All the features and "technospeak" of an external drive don't mean a thing if you don't know how much of a particular file type it can hold. For every 1TB of your OWC drive capacity, you can store up to any of the following...
250,000 photos
250,000 standard quality songs
38,000 high quality songs
200 high-definition movies
41.6 hours of GoPro 4K footage
4.3 million MS Office documents
24+ PS4/Xbox games
Your Digital Life…Protected for FREE
Backing up and protecting your data is critically important. But all too often it's a task that falls to the bottom of the "to do" list, and you don't realise it until it is too late. That's why OWC has partnered with Acronis to give you 1 full year of the #1 personal backup and antivirus software to integrate into your workflow.
Acronis Cyber Protect Home Office safeguards you from today's data threats—from accidents to failures to attacks. With easy, intuitive backup and Ai-enhanced antimalware technology, your digital life is protected—photos, files, applications, systems, and the devices they are on.
Spacious: store and access all your data with up to 16x more capacity vs factory-installed drive options
Pro level performance: up to 2720MB/s for faster A/V workflows, back-ups, app/gaming load times, system responsiveness, and more
Advanced technology: the latest flash management design for the highest reliability, the best performance and incredible longevity
Protects your data: includes Acronis Cyber Protect Home Office, the only personal data management solution available that combines backup and ransomware protection
Complete: includes tools for easy DIY install + 1.0TB OWC Express transfer drive for quick data transfer
In this video we show you how to install the OWC Aura Pro NT SSD in the 13-inch MacBook Pro (Late 2016-Mid 2017 non-Touch Bar).
OWC USB-C to USB-A Adapter Cable

Cable connections: USB 3.x type-A female / USB type-C male
Data rate: up to 5Gb/s
Length: 133 mm

OWC Express USB 3 Portable Storage Solution

Total capacity: 1.0TB
Chipset: USB 3.0 (ASMedia 1053e)
Drive interface: SATA 6.0Gb/s
Rotational speed: 5,400RPM
Plug and play: yes
Power supply: bus-powered
External power adapter: no
Device ports: 1 x USB 3.2 Gen 1 micro-B port
Security slot: no
Dimensions: H: 15 x L: 130 x W: 79 mm

OWC Aura Pro NT High-Performance NVMe SSD

Capacity: 240GB useable capacity
Formatted capacity: 224 GiB
Form factor: custom blade
Storage interface: PCIe 3.1 x4, NVMe 1.3
Controller: Phison E13T with 7% over-provisioning
NAND flash components: synchronous triple-level call (TLC) 3D NAND flash
S.M.A.R.T. attributes: standard attributes supported
RoHS compliant: yes
Nonrecoverable read errors: 1 per 10 16 bits read
MTBF (mean time between failures): 1,500,000
Trim support: OS dependent
Security: TCG Pyrite / TCG Opal
1 x OWC Aura Pro NT SSD
1 x OWC 1.0TB Express USB 3.0 Portable Storage Solution
1 x OWC USB-C to USB-A (USB 3) Adapter Cable
1 x OWC Pentalobe P5 Screwdriver
1 x OWC Torx T5 Screwdriver
1 x OWC Guitar Pick Tool
1 x NewerTech Nylon Probe (Spudger)
1 x OWC 40mm Suction Cup
1 x Quick Start Guide