Nomad Premium Kevlar Wrapped USB-C to Universal Cable - 0.3m - Discontinued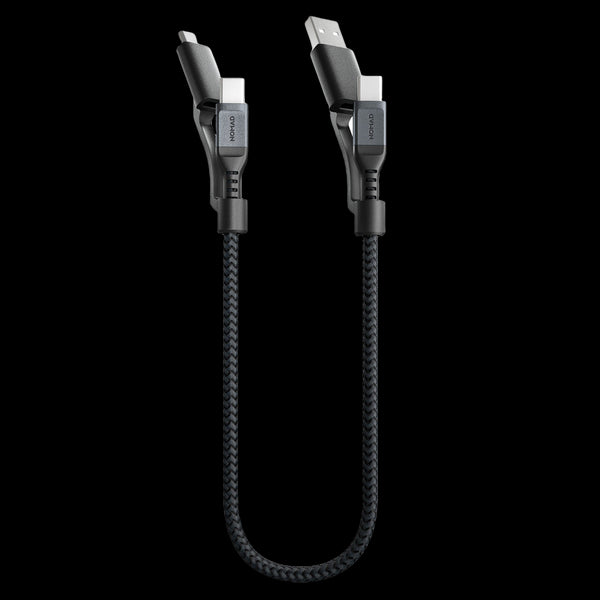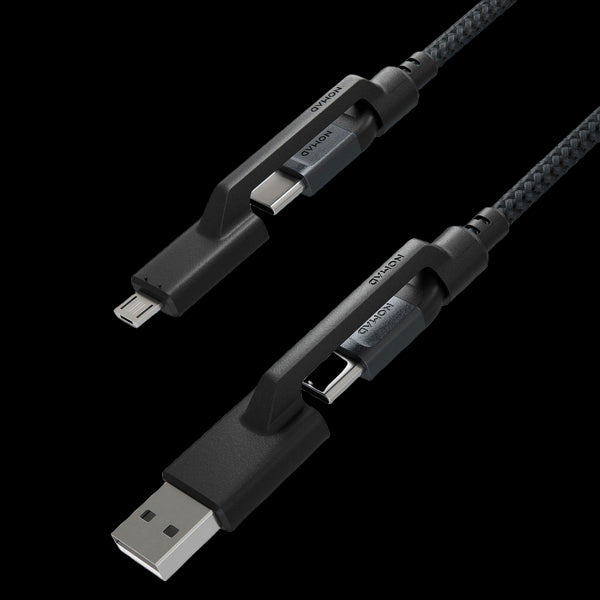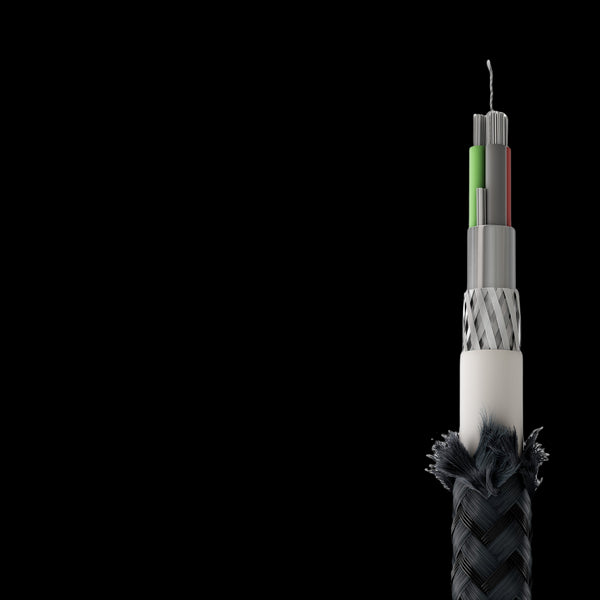 USB-C Universal Cable
Designed for versatility, USB-C Universal Cable with Kevlar is the fastest USB-C charging cable for your MacBook Pro, other USB-C, and Micro USB devices. Quickly transition between USB-A, USB-C, and Micro USB connectors to charge your devices. Reinforced with a double-braided Kevlar outer sheath and strong metal alloy connector housings, this cable has been engineered for extreme durability and heavy everyday use.
The Armoured Cable
The introduction of Kevlar Fibre to the outer braid has enabled the strongest cable to date. Leveraging the inherent strength, durability, and resilience of Kevlar, used to build bulletproof vests and rugged tires, this cable will outlast even the harshest conditions.
The robust inner Kevlar core can support over 100kg while the reinforced RF shield enables fast data sync across this MFi 0.3 metre cable. Designed for heavy everyday use.
100W USB-C PD core cable
USB-A and Micro USB adapters
Kevlar outer braid and central core
Metal alloy connector plugs
Integrated cable tie
Apple MFi approved
Cable Configurations

USB-C to USB-C
USB-C to Micro USB
USB-A to USB-C
USB-A to Micro USB

Technical Specifications

100W USB-C Power Delivery
Integrated USB-A and Micro USB adapters
RF Shield for Fast Sync
Fire resistant PVC jacket
20AWG for Fast Charging

Length

0.3m

Note

Supports up to 5A at 20V (100W) with a USB-C PD compatible charger
1 x Nomad Premium Kevlar USB-C to Universal Cable