Apricorn Aegis 500GB HDD Fortress L3 AES XTS Encryption Portable Drive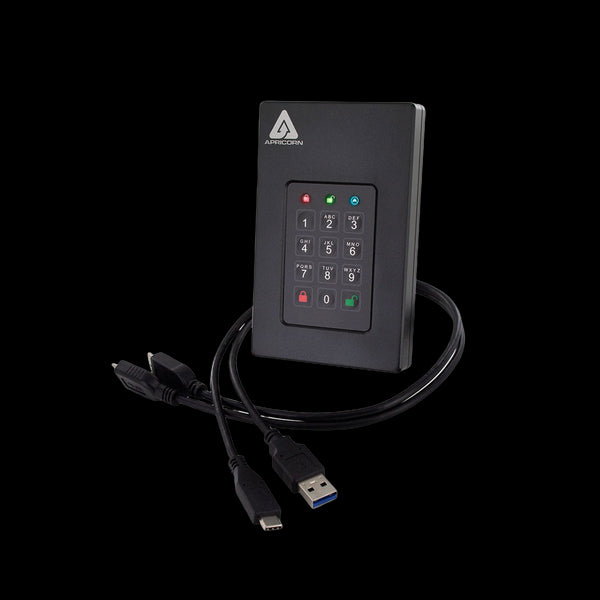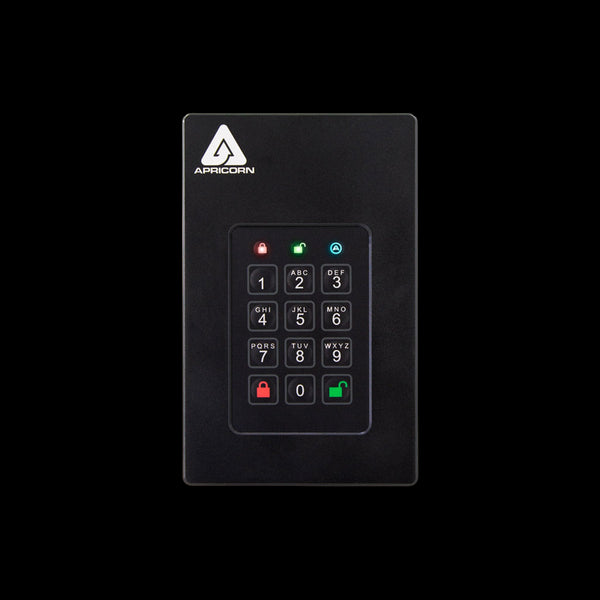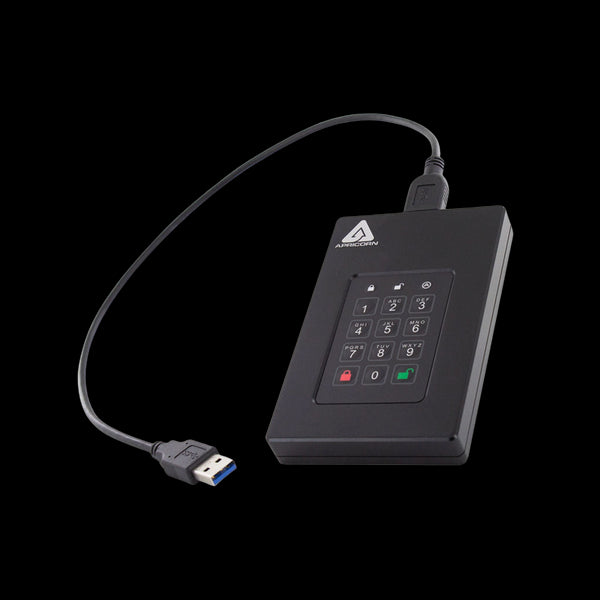 Keep Your Data Safe While On-The-Go
Designed and built to completely meet NIST FIPS 140-2 Level 3 requirements, meaning that the entire device; the hard drive, electronics, external fasteners, even the enclosure itself, are included within this elevated FIPS validation boundary. The enclosure is milled from a solid block of aircraft-grade 6061 aluminium alloy. Also included are snap-off uni-directional security fasteners and a membrane style keypad carrying an IP66 certification against water, dust and grit penetration. The Aegis Fortress L3 is a perfect combination of software-free operation, advanced read / write speeds, and the highest level of security and durability.
Military-Grade 100% Hardware Encryption
The drive protects your data with real-time AES-XTS 256-bit encryption. Forced enrolment helps to ensure that the drive can't be used without programming a PIN, while an auto-lock feature automatically locks the drive after it's left unattended for a predetermined period of time. The drive is also designed to wipe itself after a set number of incorrect PIN entry attempts.
Two Read-Only Modes
Particularly important in forensics, read-only mode is ideal for applications that require data to be preserved in its original, unaltered state and can't be overwritten or modified. The Fortress has two read-only modes. The first is set within the administrator mode and can only be enabled or disabled with the administrator PIN. The second read-only mode can be set and disabled by anyone with a valid PIN.
Software-Free Design
The Aegis Fortress L3 is ready to use right out of the box; no software, drivers, or updates needed. The drive is compatible with Windows, macOS, Linux and most mass storage-compliant systems with a powered USB port.
Built to completely meet NIST FIPS 140-2 Level 3 requirements
Software free design – works across any platform
Aegis Configurator compatible
Forced enrolment
Military grade encryption
Self destruct pin
Data recovery pin
Water and dust resistant
Compatible with the devices listed below.
Storage Capacity

500GB

Connection Interface

1 x USB 3.1 Gen 1 (USB Micro-B)

Encryption

256-Bit XTS-AES, FIPS 140-2 Level 3

Storage Medium

Hard Disk Drive

Rotational Speed

5400 rpm

Cache Memory

8 MB

Security Features

Password Protection

Bus Power

USB

Material

Aluminium

Dimensions

L:16 mm x W:77 mm x H:122 mm

Weight

272g
1 x 500GB Apricorn Aegis Fortress Encrypted Portable Hard Drive
1 x USB Type-A Cable
1 x USB Type-C Cable
1 x Travel Pouch